While, historically, interest rates remain low, higher mortgage rates are becoming normal. The Federal Reserve has raised short-term interest rates several times this year. When the Fed raises rates, mortgage rates go up, too.
Higher mortgage rates cause the real estate market to shift. It can cause some potential home buyers to be priced out of the market. Often, higher mortgage rates also lead to homes for sale sitting on the market longer.
The days of selling a home a few days after listing are over. It's going to take longer to get a home sold and it will require the right tools and marketing. With an excellent real estate agent, you will get the help you need when selling your home.
What is a Normalized Real Estate Market?
Higher mortgage rates will normalize the real estate market. This will happen as bidding wars start to slow down, inventory grows, and pending home sales decline. Some of these factors are starting to be seen in markets across the United States.
A normalized real estate market is a market that has more balance to it. Over the past two years, the market has been anything but normal. When COVID-19 happened in 2020, it threw a massive wrench into the real estate market.
Currently, a return to a more normalized real estate market means the heat will calm down. An article from HousingWire.com predicted a return to a more normalized housing market at the end of April 2022. This was based on a decline in pending home sales in March.
An article from Forbes.com predicted just what is happening right now, too. This article talks about how the end of the housing boom will come when mortgage rates rise. We are seeing higher mortgage rates right now, and in many areas, sellers are starting to make concessions. The market is starting to shift and normalize.
How to Sell Your Home with Higher Mortgage Rates
As higher mortgage rates cause homes to stay on the market longer, it's important to look at some tips to help you sell your home. It has been very easy to get a home sold over the past few years. Sellers were in the driver's seat and didn't have to make many concessions. This is changing.
As the real estate market normalizes from higher mortgage rates, selling will become harder. It will be necessary to choose the right real estate agent and do more to market your property. Let's look at some of the things you can do to make your home easier to sell in a normalized real estate market.
Top 8 Tips for Selling Your Home in a Normalized Real Estate Market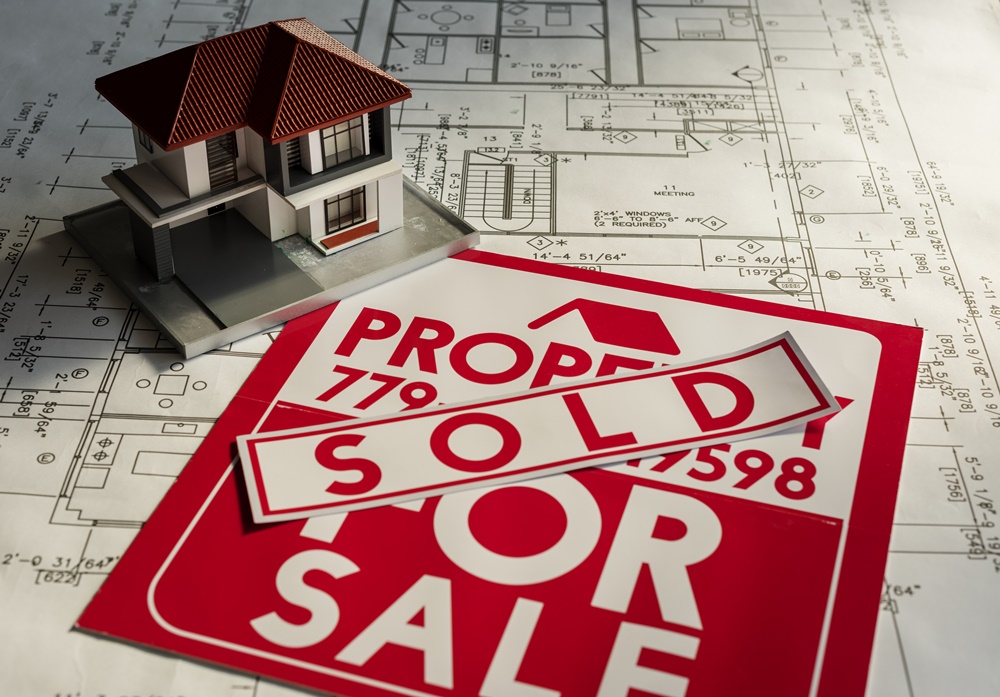 1. Prepare Your Home
Before having your listing pictures taken, get your home ready to be sold. This includes cleaning, decluttering, and making sure your home looks the best it can look.
Your listing pictures and video will make a huge difference, especially in a normalized real estate market. You want the best possible listing pictures for your home listing.
Consider hiring a professional to come in and do a deep cleaning of your home. Take the time to declutter by removing all the unnecessary items, too. With a clean and decluttered home, you'll be ready to have listing pictures taken.
2. Increase Curb Appeal
The curb appeal of your home goes a long way when you want to get it sold. You need to be able to compete with other online listings. Increasing curb appeal can help your listing pictures look better and stand out.
You want to make sure your home looks the best it possibly can. Some of the things you can do to increase curb appeal include:
Trim shrubs, trees, and hedges
Keep the lawn mowed and well-manicured
Clean the windows and doorknobs
Paint the front door
Plant flowers to add color
Sweep the debris off the porch
Clear any walkways or paths
Replace your mailbox, outdoor lights, and address numbers
You can also get tips from your real estate agent about how to increase curb appeal.
3. Add Video or a Virtual Tour
COVID-19 caused more real estate agents to start using video and virtual tours with home listings. While this technology was already starting to grow, it exploded with more people looking to take a home tour from their homes.
Today, it's hard to compete without adding a video tour or a 3D virtual tour to your home listing. This type of tour can make it much easier to gain interest from potential buyers.
4. Use Staging
While you might not have needed staging if you sold your home in 2021, with higher mortgage rates normalizing the real estate market, staging will become important again. You will need to show off your home in the best possible way.
You can use traditional staging to show off your home in the best light possible. It's also possible to use virtual staging if you don't have any furniture in your home. Both types of staging offer benefits and give you the ability to attract more potential buyers.
5. Get a Home Inspection
Yes, a buyer is going to have a home inspection before buying your home. This might make you think getting your own home inspection isn't necessary. However, getting a home inspection before you list your home for sale can be incredibly helpful.
With an inspection report, you can take care of repairs before listing your home. You will be able to fix areas of your home that could become negotiating tools for a buyer. When you do this, it gives you a better position to get your home sold, especially after an offer has been made.
In some cases, you can use the repairs as a marketing tool, too. For example, if you find out you need to replace your roof, you can market your home for sale with a new roof. This might help attract more potential buyers and could help you create a bidding war.
6. Make Your Home Available
You want to make sure you have high availability for showings. Buyers will want to see your home and you don't want your schedule to keep you from selling your home.
When there are fewer buyers and they aren't lining up around the corner like in 2021, you have to work with a buyer's schedule. Make sure you have a real estate agent that understands this and will be available to show your home when buyers want to see it.
Of course, if you're living in your home still, you will also need to look at your schedule. With higher mortgage rates and fewer buyers, you have to have your home available for showings, if you want to get it sold.
7. Set the Right List Price
In the current real estate market, some sellers are starting to discount their prices. This can send an interesting signal to buyers and it's not a good thing. When a buyer sees a discounted price, they might wonder what's wrong with the home.
You don't want to have to discount the list price of your home. With a good real estate agent setting the right list price, you shouldn't have to discount your price. The right price won't be too high or too low. It will be right in the perfect range to attract plenty of potential buyers.
When you set a price too high for your home, it can lead to having to discount it. Your home will likely struggle to sell because the higher mortgage rates have made home affordability more difficult. A high price might narrow your audience of buyers too much.
However, if you go too low with the listing price, potential buyers might wonder what is wrong with your home. This can lead to plenty of people checking out your online listing, but not scheduling a showing. It's best to work with a real estate agent that knows how to strike the right balance when setting the listing price.
8. Choose a Real Estate Agent with a Solid Marketing Plan
Higher mortgage rates tend to price out many potential buyers. As inventory grows and fewer buyers are looking, the real estate market will normalize. This also means you need to market better and more to reach the buyers that are out there.
Compared to 2021, a normalized real estate market will make it harder to reach buyers. While you might not be able to get as many buyers interested as you could have in 2021, you can still get your home sold.
The competition will be fierce with fewer buyers and more homes for sale. Hiring a real estate agent with a proven marketing plan will make a big difference. You need an agent that will offer the following:
Complete MLS Listing Entry
Social Media Marketing
Professional Listing Pictures
Home Staging/Virt7ual Staging
Excellent Marketing for Open Houses
Professional Video Tour
And More!
You need an agent that knows how to reach the buyers that are looking. This is very important when you want to get your home sold in a normalized real estate market.
We are already seeing higher mortgage rates and they are likely going higher. As this starts to cause the real estate market to normalize, you will need to do more to get your home sold. Start by hiring the best local real estate agent. With a good agent, you'll be in better shape to sell your home faster and for a higher price.