When you're considering the next project to add to your home, it's important to know what to expect. Each home improvement project should be carefully considered. Some projects will add value, while others won't do much to help with your property value.
If you're considering adding a fence to your home, it's a good idea to know what type of value the fence might add. The answer to this question isn't straight-forward.
The value you may add to your property by putting up a fence depends on the fence and where you put the fence. Let's look at some of the options and how adding a fence may increase your property value.
Type and Location of the Fence
The type of fence you decide to put up will make a difference when it comes to your property value. While it may not show up much on an appraisal, the right fence may add curb appeal, a sense of security, privacy, and a significant benefit for pet owners.
Putting up a decorative fence throughout the front of your property may add curb appeal. However, putting up a large privacy fence in the front yard will likely take away from the curb appeal.
On the other hand, a privacy fence for the backyard provides privacy and security. The location you choose for your fence will impact whether the fence adds value to your property or becomes an issue for buyers.
Attracting Pet Owners & Families
Pet owners and younger families tend to seek out homes with fences. They want the added security of knowing their pets cannot get out. Those with young children want to let their children play without the worry of constantly enforcing specific boundaries.
When home buyers with pets or children start shopping for a home, they may only want to look at homes with a backyard fence. It could even be a deal-breaker if a property doesn't have a fence. If you add a fence, it could help make your home listing stand out.
Trendy Fences to Consider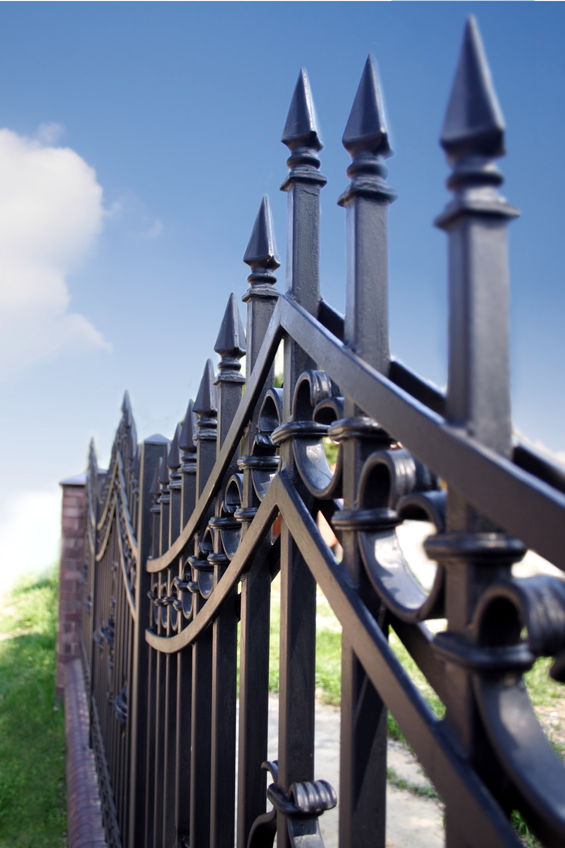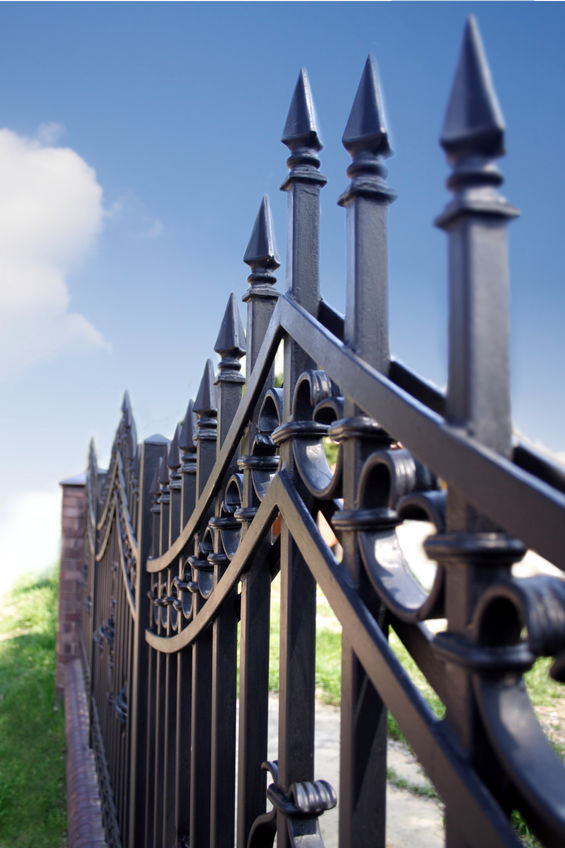 Privacy fences are a very common choice and will likely never be trendy. Instead, they are a bit more of a staple when it comes to the housing market. If you have a backyard with a privacy fence, your property will likely become more appealing.
The trendy fences tend to fit with the front of the property, such as the good neighbor fence. This type of fence will allow for an unobstructed view of the yard while adding a bit of a decorative touch. You won't add this type of fence for security, but more to add appeal and define the boundaries of the yard.
According to HGTV.com, another trendy fence is the live fence. Instead of having a wooden fence put up, some property owners will create a fence out of trees or shrubs to add privacy and a nice touch to the landscaping. White Pine Trees and Leyland Cyprus trees are common choices for a live fence.
Does a Fence Add Property Value?
Privacy fences can add some property value, while most other types of fences won't. A decorative fence in the front yard can add curb appeal, which may indirectly add value to the home when sold, however.
A standard privacy fence will range from four to nine feet tall. When installed in the backyard, a privacy fence will cost between $1,673 and $3,983, depending on the size of the yard.
While you may not see a positive return on investment when you install a fence, it's important to note, when an appraiser looks at your home, they will look at the fence. If it's in good shape, they may add value, but if it's in bad shape, they may subtract value.
Fixing a Fence in Bad Shape
If you're planning to sell your home and it already has a fence, it's a good idea to fix it, if necessary. A fence in bad shape is an eyesore for many buyers. It will take away from the curb appeal and may lower the property value.
Your fence should look fresh and new, if possible. Sometimes, a coat of paint or replacing a few sections of the fence can make a pretty big difference.
It's also important to note, a chain-link fence isn't very attractive for buyers. You can either replace it with a better fence or remove it before listing your home for sale.
In some cases, adding a fence to your property can increase the value. It all depends on the type of fence, the location, and the condition of the fence.
It's a good idea to speak to an expert before adding a fence to your property. Even if you're not planning to list your home for sale soon, getting an expert opinion can ensure you add the best type of fence for your needs now and for a future home sale.