Maybe you recently moved to the Northern Virginia area and you're not sure where you can go skiing. There are plenty of great options found within a few hours of NoVa. Let's look at some of the top options so you can start planning your ski trip for this year.
Top 7 Places for Skiing Near Northern Virginia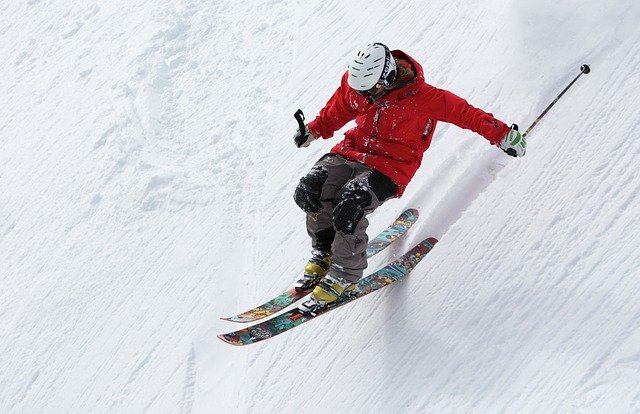 1. Bryce Resort (1 hour 43 minutes)
A beautiful place to ski found less than 2 hours from Fairfax, VA; Bryce Resort is located in the foothills of the Allegheny Mountains. They offer eight different trails with levels for beginners to the most advanced. You can even snowbird here if you prefer.
Along with skiing, they offer tubing, snowboarding, ice skating, and more. This is a great option for the entire family and you can enjoy staying the weekend or just going for the day.
2. Roundtop Mountain Resort (2 hours 1 minute)
Another option found about 2 hours from Fairfax, Roundtop Mountain Resort offers plenty of skiing to enjoy. They create snow every year with a machine to ensure there is plenty of fun to be had for all visitors.
The resort is set to open on December 11th this year and offers plenty of ways to enjoy fun, while remaining safe. With dining, shopping, lodging, paintball, snow tubing, and plenty of other things to do, this is another good option for the entire family.
3. Massanutten Resort (2 hours 4 minutes)
If you want to enjoy plenty of skiing and winter fun, the Massanutten Resort is a top choice for the entire family. They will be opening as soon as the weather permits. Whether you want to come for a few hours or visit multiple times during the season, they offer options for every skill level.
Along with skiing, your family can enjoy ice skating, tubing, snowboarding, the ski lodge, and more. They even hold special events and team sports and races throughout the season.
4. Timberline Four Seasons Resort (2 hours 49 minutes)
Found a bit closer to three hours from Fairfax, the Timberline Four Seasons Resort is a great option for skiing. They recently put about $10 million into the resort to improve it and make it a better experience for all guests. Two new lifts have been added, and there will be plenty of fun for families to enjoy here.
5. Canaan Valley Resort & Conference Center (2 hours 50 minutes)
A West Virginia ski resort, Canaan Valley Resort is found just less than three hours from Fairfax, VA. It's a great place for plenty of winter fun. While you can certainly enjoy plenty of skiing here with packages and passes, they also offer snowboarding, ice skating, and snow tubing.
The entire family can enjoy plenty of fun here with lessons for all ages, an adaptive ski program, and plenty of deals and promotions throughout the season.
6. Wisp Resort (2 hours 56 minutes)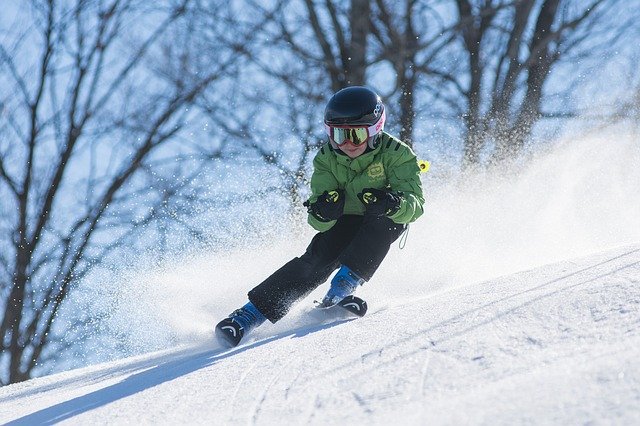 One of the best options for children ages 3 to 14; Wisp Resort is located just under three hours from Fairfax. It's a great place for the entire family to enjoy in McHenry, Maryland. They have the Wisp Kids program, which offers half-day and full-day options, along with lessons.
This resort also offers plenty of other things to do including dining, shopping, snow tubing, and so much more. They even have a mountain coaster, which everybody can enjoy.
7. Snowshoe Mountain Resort (4 hours 8 minutes)
If you're looking to get away for the weekend, Snowshoe Mountain Resort is a great option. It's found just over four hours from Fairfax and offers plenty of fun. The location is in the mountains of West Virginia and they cater to all skill levels, even first-time skiers and snowboarders.
The terrain-based learning options make this a great place for those looking to take lessons. They even offer a Pre Ski School and lessons for children ages 4 and up.
Along with the skiing, the resort offers an area known as The Village and another area called Silver Creek. There are more than 60 total trails and they even offer night skiing.
If you're willing to make the drive, this is one of the best places to ski less than five hours from Northern Virginia. They have five terrain parks and plenty of other activities, such as snowmobiling, tubing, backcountry adventuring, and swimming.
Whether you want to go for a day or for an entire week, there are plenty of places to ski near Northern Virginia. While nothing will be found just a few minutes away, if you're willing to drive a few hours, you can find some excellent resorts to enjoy this winter.