When you're shopping for a new home, you might find what you think is the perfect option, but it's simply not the one. House shopping is a lot like dating. You want to go on more than just one date before you decide on the right home for your family.
It doesn't matter if you've purchased a home before or you're a first-time homebuyer, you need to know how to choose the right home. You'll likely start your home search online (a bit like online dating) before actually seeing the home in person.
As you search for the right home online or in person, make sure you understand how to spot the right home for you. Here are seven ways to know you're choosing the right home for your family.
Choose the Right Home For You With These 7 Tips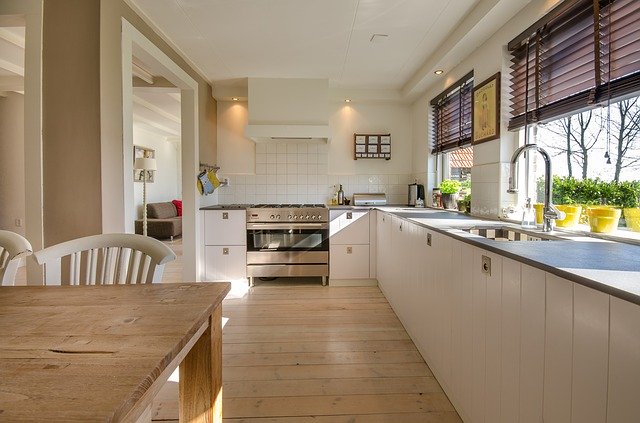 1. Do You Like the Location?
The home can be perfect, but if it's not located in the right neighborhood, it might be a flop. The last thing you need is a long commute to work or a location you won't be happy with. When house hunting, make sure you're not getting into a long-distance relationship due to the location of the so-called perfect home.
2. Is the Home a Long-Term Choice?
When you're dating, you should always be thinking about if you could marry the person. With home shopping, it's not much different.
You want to choose a home you can see yourself living in for five, ten, or even twenty years. The longer you live in a home, the better it will become for the ROI when you sell.
Make sure the home you choose to buy offers everything you need. It should have a good resell value and you should make sure you can grow your family into the future.
3. It Checks off All Your Must-Haves
Before you start looking for homes online or in person, it's best to create a list of must-haves and things you want. The must-haves may include things like:
A certain number of bedrooms
A fenced yard for your dog or a yard you can fence
A large kitchen
A porch or deck
A certain amount of square footage
The list of your wants can include things you would like to have, but don't have to have if the home is great otherwise. Things, such as a swimming pool, an outdoor kitchen, or other luxury amenities may go on this list.
When you find the perfect home for you, make sure it checks off all the must-haves.
4. Does it Fit Your Budget?
Don't just assume because you were approved for the loan, the home fits your budget. Lenders often approve homebuyers for higher amounts than fits their specific budget because they don't have all your financial information.
In many cases, lenders won't consider bills outside of your credit report. You probably have some financial obligations they aren't considering. Make sure you look at your budget and the home fits.
You want to factor in the cost of all of the following:
Homeowner's insurance
Taxes
Home maintenance
The mortgage payment
HOA dues
Make sure you look at the entire financial picture before you buy the home.
5. There's Potential
Not every home will be exactly what you're after. In fact, most homes won't be exactly what you're looking for, but some may have more potential than others.
As long as your must-haves are covered, look at the home for its' potential. Is there room to install the deck you really want? Does the yard offer enough room to put up a privacy fence or add a swimming pool, if you desire?
6. You've Slept On It
You should never buy a home without sleeping on it first. Make sure you take at least a night to sleep on it before making the final commitment.
7. It's More than Just a Good Choice on Paper
The right home will not only look good on paper, but will also feel right. Sometimes, when you're thinking about making a big purchase, you probably get a bad feeling, if it's not right.
As long as you and anybody else involved, isn't having bad feelings about the home, it may be the one for you. Just be sure you've looked at it from all angles and it not only looks good on paper, but feels right, too.
There are many ways to tell if a home is right for you. These seven things will help you eliminate the homes you will regret purchased a year from now. Buying a home is a long-term commitment and needs to be approached with care.