(Image courtesy Amie Monroe)
Scott Monroe, a Boy Scout who has achieved the level of Life Scout in Troop 1100 in Burke but who now lives in Germany, recently undertook with his troop as part of an Eagle Scout project to create a living memorial to commemorate the life of Burke Medal of Honor recipient Staff Sergeant Ronald J. Shurer II (US Army).
Shurer was in life recognized for his valor and awarded the Medal of Honor, which is the highest honor awarded within the United States Military. As only 3,473 Americans have ever received this honor — and only 26 since the Vietnam conflict — it was rare and unique to have a recipient like Shurer within the community, and his service and sacrifices continue to be very meaningful to the Burke community as well as citizens across America.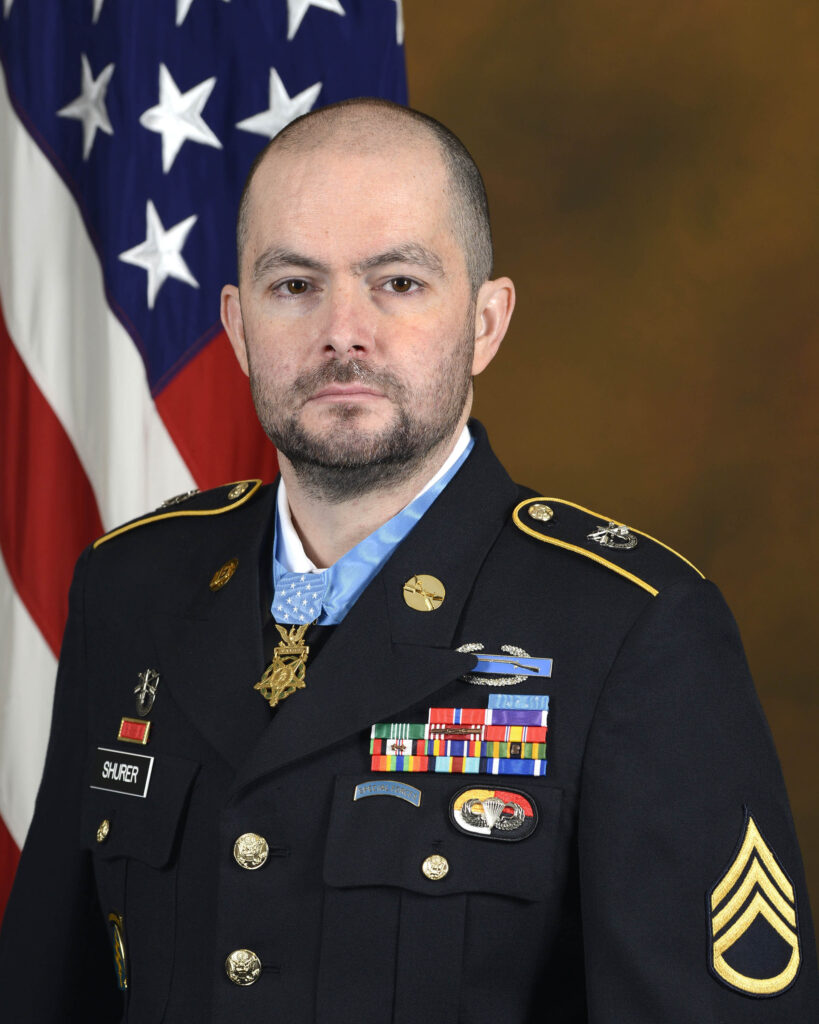 Unfortunately, Shurer suffered from lung cancer and passed away over a year ago, leaving behind his widow and two sons in the area. Monroe knows them as the Shurer family are fellow parishioners of Nativity Catholic Church.
"My mom suggested the idea of doing something related to Staff Sgt. Ronald Shurer… while I was trying to come up with ideas for my [Eagle] project," Monroe told LIST WITH ELIZABETH®. "I really liked this idea and began to plan it. At this time we were planning to move, but I was very invested with my Virginia troop, so I continued to work on my project from Germany. I understand the significance of this award and how special it is that we had a recipient of this at our church which added more meaning and motivation to my work on the project."
In fact, the church would have special meaning to the commemoration as well, as it would eventually be the location where the memorial would be constructed — if Monroe could raise enough funds.
"My goal [was] to raise $5000 to cover materials… Extra donations above and beyond the cost necessary to complete the project, will be donated to Folds of Honor, an organization that supports the families of disabled/deceased veterans," Monroe explained on his GoFundMe fundraising webpage, where LIST WITH ELIZABETH® learned about the project.
Burke Medal of Honor Recipient is Beloved
While he never personally met with Staff Sgt Ronald Shurer, Monroe remembers being at the mass when he was recognized for having received the Medal of Honor and felt that a memorial garden would be appropriate to embody Shurer's legacy.
His plans for a memorial garden included pavers, stones, a bench, a statue of St. Michael (the Patron Saint of the Military), a plaque dedicated to his service, an arbor, plant hangers, mulch, and native plant species as ground cover.
The garden space, while on church property, would be open to the public and constructed near the side entrance in a small secluded space surrounded by trees, like a grotto.
And like any project worth the effort, it required some major work and support!
"The hardest part of working on this project was definitely COVID restrictions — and moving halfway through the project," explained Monroe. "I had to complete a lot of the planning virtually and when I came back to Virginia over the summer, we noticed some things were different in the physical site than we had originally planned for, specifically with the location of the trees, so we had to make some adjustments to the plan. Another difficult part was the limited time constraint."
But Monroe said that support from the community was overwhelming and that one aspect of the project that he expected to be the most difficult, fundraising, actually came together with the help of so many.
"I made an announcement in the church bulletin and posted some announcements online… to help gain support. I anticipated receiving about $1000 in donations total, and by the end, we had received about $5000. Without those funds, it would have been difficult to complete my project because the memorial required shipment of heavy and expensive materials such as the plaques, stone pedestal, statue, bench, and arbor."
LIST WITH ELIZABETH® was pleased to have contributed to the funding of the project, as well as connecting Monroe with a partner landscaping company, Silverbrook Nursery, to assist with trees and planting.
"I also received support from friends of my parents and Boy Scout Troop 1100, who helped me with the physical construction of the monument," explained Monroe.
Now that the memorial garden construction has been finished, a priest from the church has blessed the garden in a ceremony in which SSG Shurer's widow and children were present. Church parishioners and the wider Burke community are making great use of the memorial garden as well to enjoy the outdoors in the area's fine weather.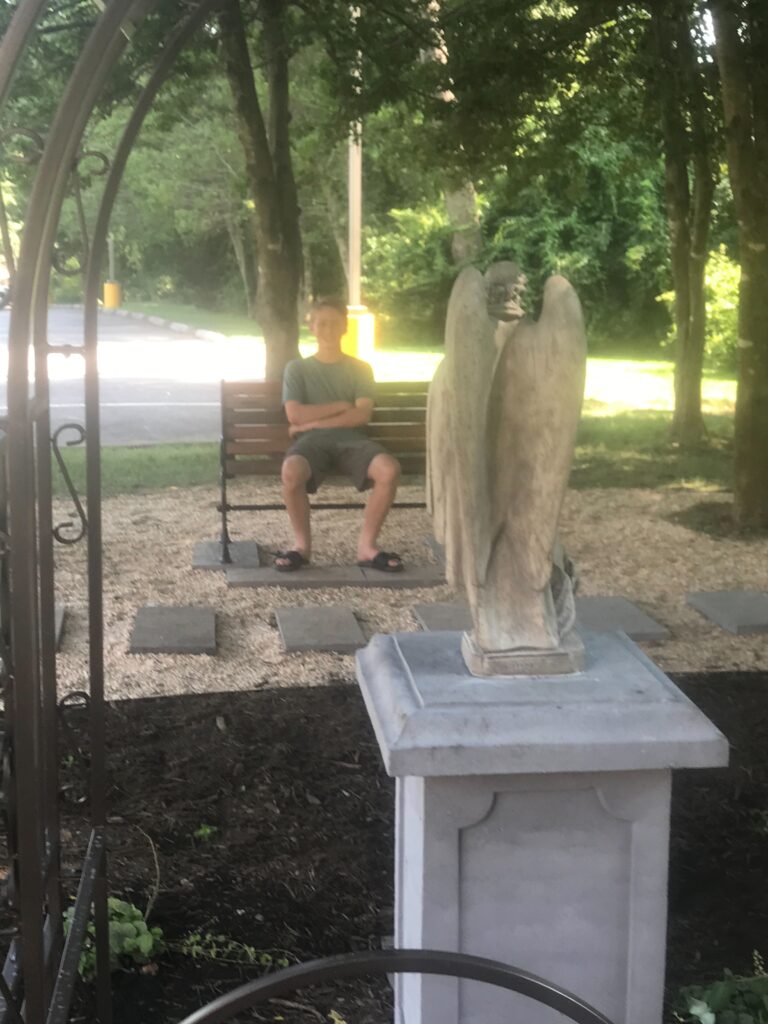 And Monroe may be in Germany, but he remains active in following up on his project and supporting his troop members in many of the same ways they supported him.
As the Troop members continue with their Eagle Scout projects, other plans include the removal of invasive plants from South Run Recreation Center (scheduled for October 23rd), making picnic tables for students at Lake Braddock High School, and constructing an overhead rain/sun shelter at a local dog park.
WATCH A VIDEO from the US ARMY on Staff Sgt. Ronald J. Shurer II