Selling your home is stressful. Add in a couple of cute four-legged friends and it becomes even more stressful.
When you have pets, there are several things you need to consider as you try to sell your home. Whether you own dogs, cats, or some other type of pet, you'll want to take necessary steps to make your home look and smell better.
Let's look at some of the best professional tips for selling your home with pets.
Make it Seem Like No Pet Has Ever Lived in Your Home
Removing all signs of your pets goes a long way to appeal to a broader audience of home buyers. While other pet owners may not care so much about a random dog toy or a little bit of hair, some buyers don't own pets and never have.
If you want to sell your home faster, removing all signs a pet ever lived in the home is step number one. This may include:
Hiring professional cleaners for a deep cleaning of your home
Relocating your pets to a kennel or your new home during the selling process
Picking up any pet waste in the back or front yard
Repairing any damage caused by your pets
Removing feeding bowls, water bowls, and toys
Anything belonging to your pets should be removed to make the home as inviting as possible for potential buyers.
Don't Market Your Home as Pet-Friendly
Unless you live in a condo building and the building is pet-friendly, you want to avoid marketing your home as pet-friendly. Again, not all potential homebuyers are pet owners and you want to appeal to all possible buyers.
Any pet owners coming to view your home will be able to determine if they believe it's pet-friendly, anyway. Some buyers may skip a property if they think pets lived there or if it's marketed as pet-friendly.
Have a Flea Inspection Done
You may think you don't have fleas, but even the most diligent pet owners can end up with fleas and not even know it. If you think there is even a small chance of fleas in your home, you should have it checked for fleas. The last thing you want is an interested buyer finding a flea.
Don't Let Pets Restrict Your Showings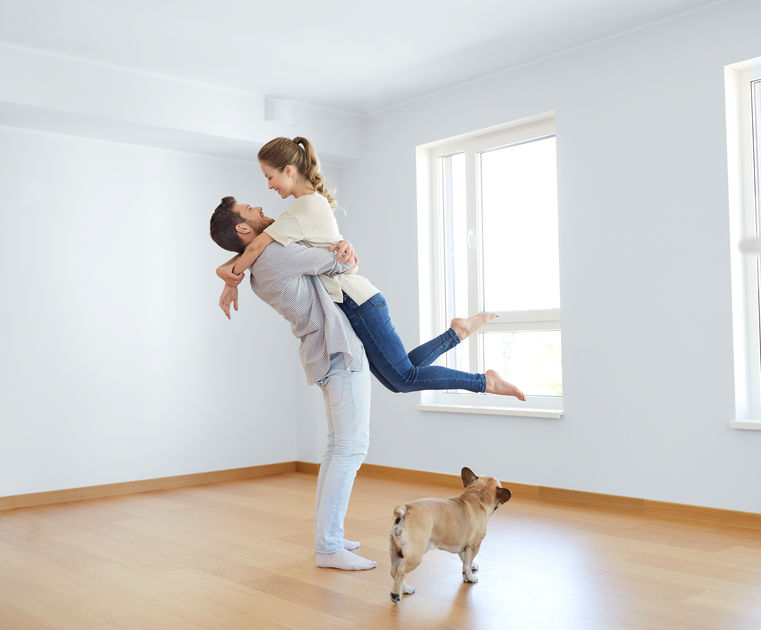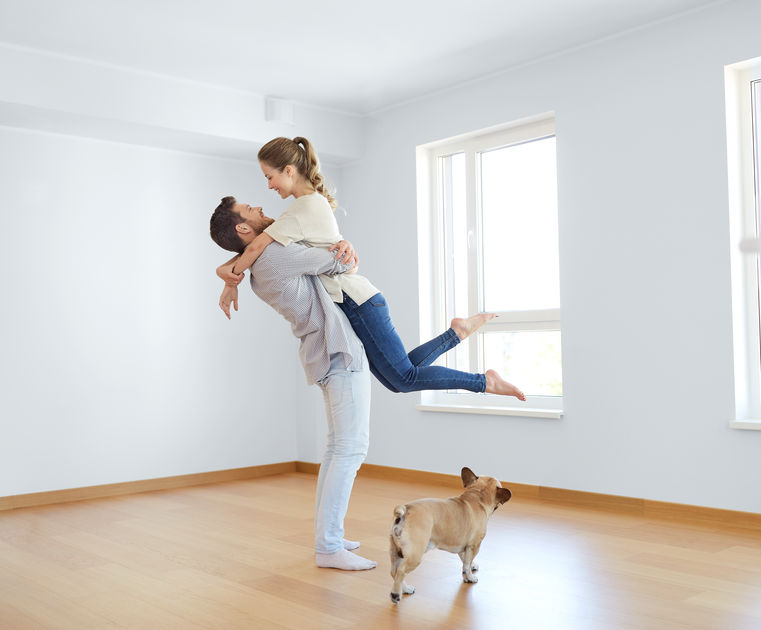 It's your job as the homeowner and the pet owner to be prepared for home showings. When you're selling a house with pets, you need to have a plan. If possible, remove the pets from the home for the first few weeks, or even longer, when the home is on the market.
If pets cause you to restrict the times you can show your home, it could become a roadblock for buyers. You want to provide as much availability as possible. Create a plan of action for showings and make sure you can offer open availability.
Remove Pets During Showings and Open Houses
When selling your house with pets, if you cannot relocate them, at least make arrangements to remove them during showings and open houses. While you love your furry friends, some potential buyers might not.
About 1 in 20 people have an extreme fear of dogs known as Cynophobia. Others may simply not like dogs. Some buyers might even be afraid of cats, even though this fear (Gataphobia) isn't as common as a fear of dogs.
Even if your pets are not cats or dogs, some people are scared of animals. You don't want to end up in a situation where your dog, cat, or other pet scared a potential buyer. Even if it's not a fear, you don't need any lingering bad thoughts in the heads of potential buyers due to your pets.
It's best to remove any pets you own during showings and open houses to accommodate all types of buyers.
Keep Pets Secure
When a situation comes up and you cannot remove your pets, be prepared. Have a crate ready and make sure your pets are completely secure before the showing.
Leaving a pet out to roam your home or even putting them in a closed room is not only a liability issue but can also be a huge turn off for buyers. While it's best to remove your pets completely, if you can't, at least make sure they are secured in a crate.
Pets are amazing and provide plenty of joy in our lives. However, not everybody likes animals. When you're selling your home with pets, use these tips to ensure you don't have to worry about your pets getting in the way or causing an issue.