Plenty of beaches throughout Virginia allow you to bring your dogs. Some of these beaches are even found in the Northern Virginia area.
When you want to take your dog to the beach, finding the right dog-friendly beach makes sense. Let's look at some of the best beaches in Virginia that allow dogs.
10 Dog-Friendly Beaches in Virginia
1. Leesylvania State Park
Found just south to Woodbridge, Leesylvania State Park offers an excellent Northern Virginia dog beach. It's filled with places to explore. Dogs will need to be on a leash of 6 feet or less at all times, however.
2. Aquia Landing Park
Found on the Potomac River, Aquia Landing Park is a good choice for dogs. This dog-friendly beach offers plenty of fun with generous shoreline. You can even let your dog go for a swim in the water if you want.
3. Downs Park Dog Beach
Located in Maryland, Downs Park Dog Beach is a great choice for a day at the beach with Fido. You are allowed to bring two dogs per owner and they must behave well at all times.
All dogs need to be collards and have the right vaccinations to be able to enjoy this dog-friendly beach. While you can take your dog off the leash here, you do need to have a leash for entering and exiting.
4. Terrapin Nature Park
You'll have to do a bit of hiking to get to the beach, but the side trails will take you to a beach on the shore of the Chesapeake for you and your dog to enjoy. You will need to have your dog on a leash, but you can certainly enjoy plenty of fun at this beach.
Even though it's not a huge beach, it's enough for you and your dog to enjoy. There is a total of 270 acres of natural park here with marsh, tidal ponds, and woodlands to explore. Terrapin Nature Park is a dog-friendly beach is found in Stevensonville, Maryland
5. Chris Greene Lake Park
Another leash-free option, Chris Greene Lake Park offers a good choice for your next dog beach visit. This spot is found in Charlottesville and provides a one-acre fenced area for dogs to play off-leash. There's even roped water access to let your dog enjoy the water!
6. Matapeake Park Dog Beach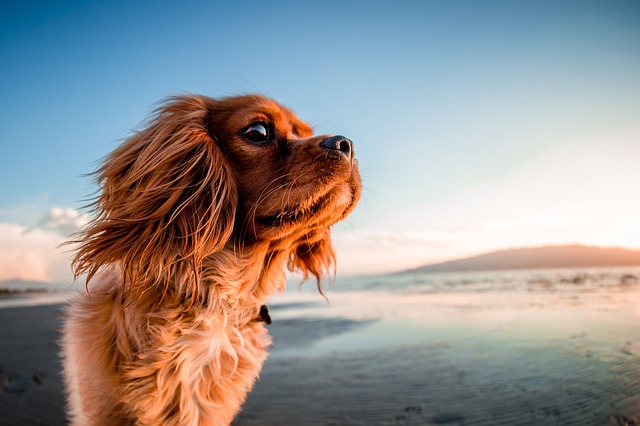 Another Maryland option, Matapeake Park Dog Beach offers a clubhouse, trails, and plenty more. There's a dog beach section here, which is just a short hike from the parking area. The dog beach is separate from other areas and your dog can run off-leash on the beach and into the water.
7. Bayfront Park
Found in Chesapeake Beach, Bayfront Park is a dog-friendly beach you can enjoy. It's also known as Brownie's Beach and your dog will have to stay on the leash.
8. Bower's Beach
It's located in Delaware, but still not too far of a drive for Northern Virginia residents. Bower's Beach offers an on-leash dog park with plenty of things to enjoy. Keep in mind, dogs are not legally allowed on Delaware beaches from May 1st to September 30th. However, during other times of the year, you can take your dogs here.
9. Widewater State Park
Another dog-friendly beach not far from the Northern Virginia area, Widewater State Park offers an on-leash option. Aquia Creek and the Potomac River meet here offering plenty of beach to explore. No swimming is allowed, but they also offer hiking trails for you and your pup.
10. Bear Creek Lake State Park
Found a bit closer to Richmond, the Bear Creek Lake State Park offers a separate dog-friendly beach. If you want to stay in a cabin, you can enjoy plenty of time at the beach with your dog here.
You will need to keep your dog on the leash, but there are certainly plenty of areas to explore at the park.
Along with these ten dog-friendly beaches near Northern Virginia, there are several options near Virginia Beach. Always make sure to check ahead of time before heading to any dog-friendly beach. Some beaches have specific rules and others won't allow your dog to come during certain times of the year.
Virginia is home to many dog-friendly beaches and many are just a short trip from Fairfax County and other Northern Virginia areas. When you want to enjoy time at the beach with your dog, plan ahead and make sure you understand where to go and when.
You might even be able to find a few Virginia camping options allowing you to spend even more time at the beach.