If you love wine and you live in the Northern Virginia area, you have plenty to get excited about. Fairfax and Loudoun are known as the home of many great wineries. Whether you want to go for a tasting or pick up a case for your house, there are plenty of great Northern Virginia wineries to choose from.
The Top 12 Northern Virginia Wineries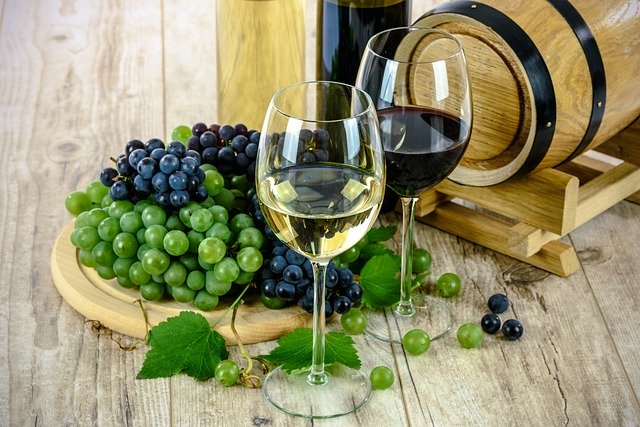 1. Paradise Springs Winery
Found in Clifton, Paradise Springs Winery offers a great choice in Fairfax County. Many know this winery as the gateway to Virginia Wine Country.
The tasting room is open year-round and the winery offers tours, tastings, wine dinners, events, and more. Paradise Springs Winery is a family-run winery offering.
2. The Winery at Bull Run
Named at one of the Top 10 Favorite Tasting Rooms in Virginia by Virginia Wine Lover Newsletter, The Winery at Bull Run is an excellent choice. It's a working farm vineyard found just 30 minutes from Washington D.C.
The winery offers fine wines with tastings available and plenty more. They host private events throughout the year and provide an incredible atmosphere for those looking to enjoy the scenery, wine, and much more.
3. 50 West Vineyards
A wonderful winery complete with a patio area for outdoor seating, 50 West Vineyards offers plenty for all to enjoy. They offer a light fare menu with some food options, along with amazing views throughout the property.
4. 8 Chains North
A family-owned winery in Waterford, 8 Chains North offers a place the entire family can enjoy. You can bring your children and even your dogs. The dogs have to remain outside, but they can still come and enjoy the winery with you.
This boutique winery in Loudoun County offers a wonderful Tasting room with event space for private events. They grow grapes on the property and make plenty of unique and delicious wines to enjoy.
5. 868 Estate Vineyards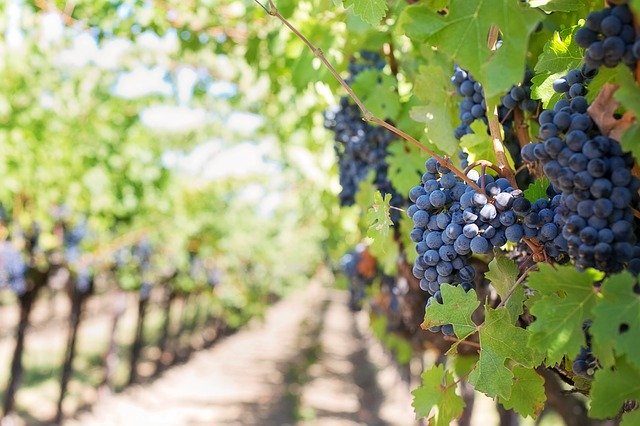 If you're looking for a winery in Hillsboro, 868 Estate Vineyards offers a great choice. They have an onsite restaurant and plenty of great views throughout the property. This vineyard was actually the winner of the 2020 Virginia Governor's Cup, too!
6. Bogati Winery
Enjoy the outside patio with a glass of wonderful wine at the Bogati Winery. This winery offers views of a small pond, along with a food menu. They allow dogs and children, as well.
7. Quattro Goomba's Winery
A unique name for a winery offering unique wine, Quattro Goomba's Winery offers plenty to get excited about. They provide beer and pizza, as well. Enjoy both indoor and outdoor seating here.
8. Winery at La Grange
A winery found in Haymarket, Winery at La Grange offers a unique experience. You can enjoy wine and a touch of spooky lore here. It's a historic spot, which some people believe is haunted.
They allow leashed dogs to join you and you can even bring your own food. Join their wine club and enjoy discounts and access to exclusive events.
9. Aspen Dale Winery
A unique atmosphere with oats, chickens, and miniature horses on the property, Aspen Dale Winery is an experience. You can enjoy playing board games as you sip on wine. They offer a menu with a few light fare options and plenty to keep you busy.
10. Philip Carter Winery
Enjoy amazing views, plenty of great wine, and so much more. They offer a wine club, classes, winemaker's dinners, and many other events throughout the year. When you go for a tasting at Philip Carter Winery, you'll get to enjoy plenty of fun.
11. Winding Road Cellars
A winery started in the basement of Linda and Scott Culver's home, Winding Road Cellars has transformed into one of the top wineries in Northern Virginia. It's located in Markham and offers plenty of unique wine varieties.
12. Granite Heights Winery
A 12-acre property with 2,000 vines, Granite Heights Winery offers a wide variety of wonderful wines. They provide options ranging from Cabernet Franc to Vermentino to Petit Verdot to Merlot. You will find lighter fare on the menu and they will even let you bring your dog.
A few more great Northern Virginia wineries include:
All of these Northern Virginia wineries have plenty to offer. Make sure to check the winery's website or give them a call before heading out. Some are taking reservations only due to COVID-19, while others may have specific restrictions.