The holiday season is nearly here and it's about time to get out and shop. While the shopping process will likely look different this year, you can still enjoy holiday shopping throughout Northern Virginia.
Coronavirus has made things quite a bit different. Some holiday shopping options may not be available, but there will be plenty of great markets, bazaars, and shopping choices throughout NoVA. Let's look at some of the top choices you can enjoy this year.
7 Top Holiday Shopping Options in NoVA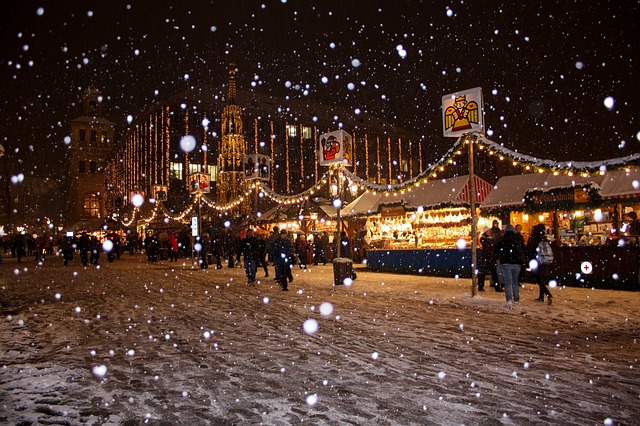 1. Norwegian Holiday Festival & Bazaar
A wonderful market found in Fairfax, the Norwegian Holiday Festival & Bazaar will be held on November 15th, December 4th, and December 5th.
Some of the things you will find at this event include:
Norwegian chocolates, jellies, and cheeses
Solo drinks
Dale of Norway sweaters
And more merchandise
They promise to offer all the normal merchandise with a new process to ensure the safety of all shoppers.
2. Downtown Holiday Market
The 16th Annual Downtown Holiday Market will run from November 20th to December 23rd this year. It will be open in Downtown Washington DC from 12pm to 8pm daily and will be located at 8th and F Streets, NW.
The market features more than 70 exhibitors with plenty of small and local businesses on hand. There will be plenty of merchandise and treats to enjoy throughout the market. Six food vendors will keep you happy with plenty of hot drinks and sweet treats.
3. Capital Craft Fair
Found in Chantilly, this craft fair will be held from December 4th to 6th. The Capital Craft Fair will offer a showcase of local artists and craftsmen. It will be held at the Dulles Expo Center from 12pm to 5pm on Friday, from 10am to 5pm on Saturday, and from 10am to 4pm on Sunday.
Plenty of items will be on hand including:
Clothing
Textiles
Glass
Jewelry
Metal
Leather
Photography
Printmaking
Specialty Foods
And More!
If you're looking for a top choice for all kinds of unique goods this holiday season, the Capital Craft Fair is a great option.
4. Del Ray Artisans' Fine Art & Craft Holiday Market
Found in Alexandria, the Del Ray Artisans' Fine Art & Craft Holiday Market will be held from December 4th to 20th. It will be held from 6p to 9pm on Fridays and from 11am to 6pm on Saturdays and Sundays for three weekends in December.
Each weekend will feature different artists and admission is free. The market will be held at the Del Ray Artisans Gallery on Mount Vernon Avenue.
5. Old Town Christmas Market & Craft Show
Scheduled for December 12th this year, the Old Town Christmas Market & Craft Show in Manassas offers an excellent holiday shopping option in NoVA. The market will be open from 11am to 4pm and will be held at the Harris Pavilion on Center Street.
You will find all kinds of unique goods here including jewelry, crafts, hair care items, baked goods, art, and so much more.
6. City of Fairfax's Holiday Market
The 4th Annual City of Fairfax Holiday Market will be held in Old Town Square. This wonderful event will be held for two weekends from December 4th to 13th. It will be open from 5pm to 8pm on Fridays, from 12pm to 6pm on Saturdays, and from 12pm to 4pm on Sundays.
The market will feature all kinds of vendors with plenty of crafts, art, and other goods. You will also find plenty of hot drinks, specialty treats, and food at the market. Throughout the market, live holiday music will be available and you can even enjoy the many holiday lights in Historic Downtown Fairfax.
7. Purcellville Winter Market
Held for just one day on December 12th, the Purcellville Winter Market offers a good choice for shopping during the holiday season. The market is a part of an entire holiday festival, which includes a Christmas Parade, Tree Decorating, Pictures with Santa, and more.
You can shop within the Historic Bush Tabernacle from 1pm to 8pm and enjoy face painting, a LEGO train display, and live performances, too. There will even be an ornament workshop and holiday light tours to enjoy throughout the weekend.
Even with the coronavirus causing issues with shopping and dining, holiday shopping is still possible in NoVA. There are several options and each one is taking extra precautions to ensure shoppers remain safe. If you enjoy holiday shopping in NoVA, these seven options offer plenty of goods, treats, and food to enjoy in 2020.