Do you enjoy being scared by creepy things and ghosts? Are you ready to enjoy the frightening season of Halloween? There are plenty of great Haunted Houses found throughout Northern Virginia to explore.
Whether you want to enjoy a haunted attraction or you want to visit an actual haunted spot, there are plenty to choose from. Let's look at some of the best places to go for scary fun this Halloween.
7 Top Haunted Houses & Haunted Places in Northern Virginia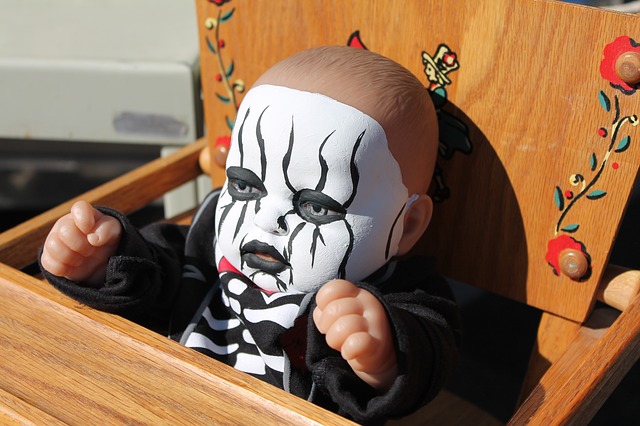 1. The Death Trail
While it's a bit different this year due to COVID-19, The Death Trail will still be open with a limited schedule. It will still be plenty scary and all kinds of fun. If you're looking for something a bit different, this might be a perfect choice this Halloween.
The Death Trail started in 2009 and offers a 30 to 40-minute walk through many different scenes of darkness, death, and destruction. There's a unique twist at the end, but why spoil the fun.
Find out more by visiting their website here.
2. Laurel's House of Horror
Found in Laurel, Maryland, this House of Horror offers the scariest haunted house in the entire state. It's found in an abandoned movie theater and opens every year with something unique.
If you're ready to have chills sent up your spine and enjoy complete sensory overload, this is the place for you. It will be full of zombies, ghosts, clowns, movie icons, and so much more.
Find out more by visiting their website here.
3. Chantilly High School Haunted House
The women's field hockey and soccer teams are working hard this year to create a very scary haunted house. If you're looking for a scary place for thrills and creepy things, this might be the perfect place for you.
The Chantilly High School Haunted House attractions about 1,500 people each year. The money raised goes to help the CHS soccer program and field hockey program.
Find out more by visiting their website here.
4. Shocktober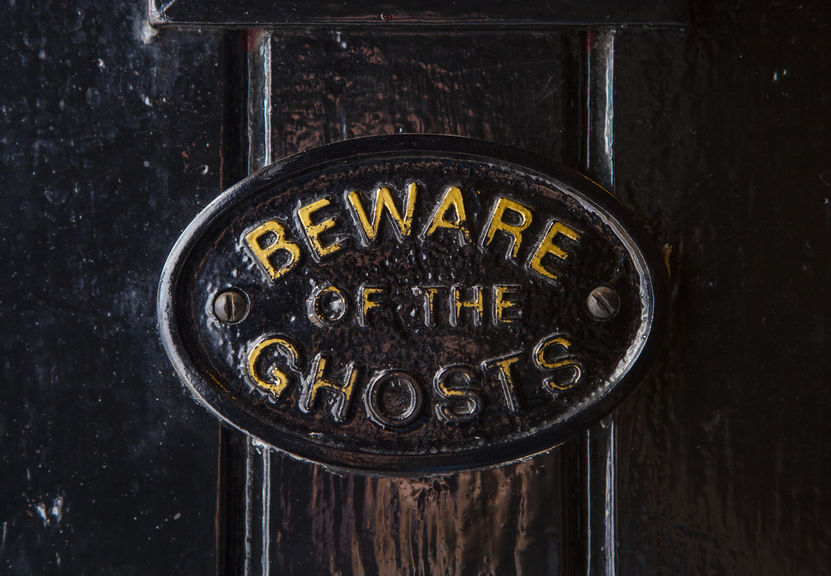 The fifth scariest haunted house in the county, according to Travel & Leisure will feature virtual shocks this year. Four episodes plus a bonus ghost hunt are in store for those willing to take the leap.
You don't even need to leave your home to enjoy this incredible experience. Instead, you can virtually walk through the Carlheim Manor and enjoy Shocktober without leaving your house.
Find out more by visiting their website here.
5. Workhouse Arts Center Nightmare Alley Drive-Thru Terror
Nightmare Alley will be the first Haunted Drive-Thru in Northern Virginia. This attraction will include plenty of scary fun from the Workhouse Performing Arts Center. It will be an immersive, contactless drive-thru experience with swamp creatures, scary dolls, creepy clowns, and zombies.
A total of 13 scary scenes will be found throughout the campus. The event will be held throughout the month of October.
Find out more by visiting their website here.
6. Ghost & Graveyard Tours
A fun outdoor event in Alexandria, VA, the Ghost & Graveyard Tours include an 18th-century costumed guide with lantern light. You will enjoy all kinds of ghost stories, folklore, and legends as you walk through the town. Enjoy hearing about romance, angry ghosts, an unsolved mysteries on this frightening tour.
Find out more by visiting their website here.
7. Trail of Terror
The Ebe Haunts Cornstalker's Trail of Terror is an incredible Halloween attraction with plenty to offer. It will be a timed ticket event this year, but it will still be plenty of scary fun.
There will be two attractions this year. The Trail of Terror will also have a section called the Hillbilly Homestead. This new section covers 12,000 square feet with plenty of twists through a cornstalk trail. It's filled with terrifying rooms and finishes with the Grave's farmhouse.
The other attraction is called They Asylum. This 3,000 square foot area will come to life and make your heart pound. It's full of lost souls roaming the grounds. Watch out for unlocked cells.
Make sure you get your tickets early online as space is limited. This Halloween attraction is found in Waldorf, Maryland. It's open on select dates throughout October.
Find out more by visiting their website here.
If you're ready to enjoy some Halloween haunts, you have plenty of options throughout the Northern Virginia area. All of these haunted houses offer great options for scary, creepy, and unsettling fun.