Fairfax County is a very popular area to call home. Whether you're a first-time homebuyer or you're relocating to Fairfax County from another city or state, finding the right community makes a difference.
There are several very popular neighborhoods and nearby communities to consider. If you just accepted a new job in the Fairfax County area or you're moving because you're ready to stop renting, here are some of the top places to buy a house in Fairfax County.
Top 10 Neighborhoods in Fairfax County to Buy a House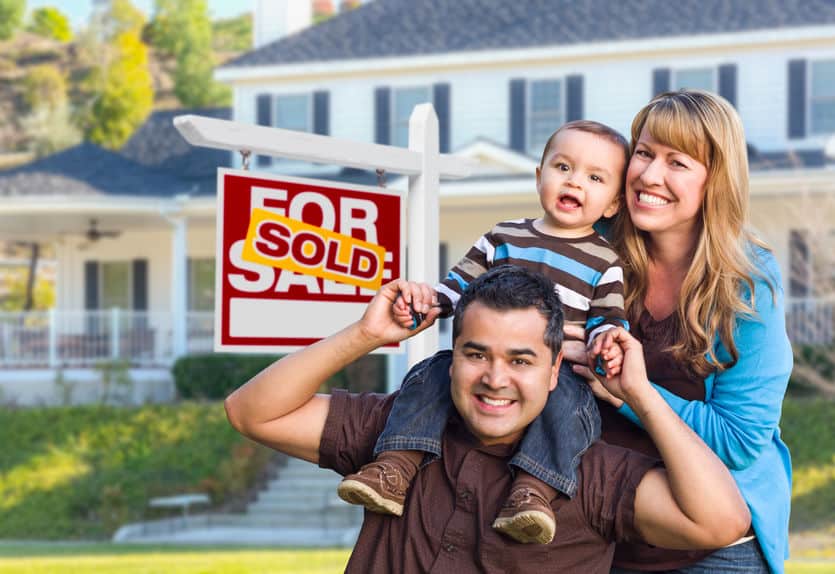 1. Franklin Farm
Known as one of the top neighborhoods near Washington D.C., Franklin Farm is a very popular neighborhood to call home. This community offers a bit of a rural feel, while the location is close to many things to do. More than 90% of the homes found here are owner-occupied and the schools are considered some of the best in the area.
2. Mosaic District
It's an up-and-coming neighborhood found in Merrifield with plenty to offer. Those seeking a more urban place to call home will enjoy living in the Mosaic District. It's filled with great condos found at Halstead at the Metro and Westbrier. There are also some good townhome options here.
3. Burke Centre
A small-town community run by the Burke Center Conservancy, Burke Center offers just under 6,000 homes. It's located away from the busy hustle and bustle of Northern Virginia, yet close enough for residents to enjoy big-city amenities.
Within Burke Centre, there are five sub-neighborhoods to choose from. Throughout these five sub-neighborhoods, homebuyers will find townhomes, condos, and single-family homes to choose from.
4. Mosby Woods
A neighborhood filled with single-family homes, Mosby Woods is known as a popular choice for first-time homebuyers moving to the Fairfax, VA area. The community offers a small-town feel with plenty of events throughout the year. It's also known as a more affordable choice compared to other areas in Fairfax County.
5. Floris
A suburb of Washington D.C., Floris has been known as a top neighborhood in Fairfax County for quite some time. The many area parks and the small rural town feel are very attractive for many buyers moving to the area.
6. Signal Hill
A beautiful neighborhood found in Burke, VA, Signal Hill is found directly across from Lake Braddock Secondary School. It offers nearly 500 single-family homes with plenty of green landscaping and trees throughout.
The homes found here were built in the 1970s and most feature 3 to 5 bedrooms. Some homes offer walk-out basements and the architecture fits with the retro-classical style.
7. Country Club Hills
Another popular neighborhood for first-time home buyers, Country Club Hills offers single-family homes on one-quarter-acre lots. It's home to many mature trees and offers a few dog parks for resident s to enjoy. There are several amenities within Country Club Hills residents can walk to including the Army Navy Country Club.
8. Town of Vienna
Offering top-rated schools, a walkable place to call home, and a small-town feel, the Town of Vienna has become a popular place to buy a house in Fairfax County. It's known for the Halloween Parade held every year and many other community events. While many people relocating to the area want to live in Falls Church, McLean, or North Arlington, Vienna offers a more affordable option with some incredible single-family homes.
9. Orange Hunt Estates
A wonderful neighborhood found in Springfield, VA, Orange Hunt Estates offers an established place to call home. It was developed through the 1970s and offers plenty of single-family homes to choose from.
The neighborhood is split into 9 areas, offering something a bit different in each. Homes range from 1,300 square feet to more than 3,300 square feet with some townhomes found within Orange Hunt Estates, as well.
10. Kent Gardens
Known as one of the most prestigious neighborhoods found in McLean, Kent Gardens offers homes priced in the millions. If you're seeking luxury living, this is the place for you. It's an older neighborhood with excellent schools and plenty of beautiful homes to offer.
While the homes here are more expensive than some of the other top neighborhoods for buying a house in Fairfax County, it's still more affordable than some of the surrounding neighborhoods. However, it's not uncommon to find homes here topping the $1 million mark and going up to more than $3 million.
Fairfax County is filled with great places to buy a house. Whether you're seeking your first home or you're looking for a luxury estate, there are plenty of options throughout the area.