As a veteran, you will be in a unique class when buying a home. While most of the common home buying tips still apply, there are a few special things you should know before buying a house.
The home buying process can become stressful in a hurry. However, if you're well prepared, you'll be able to buy a home with excitement instead of stress. Let's look at some of the best home buying tips for veterans.
7 Tips for Buying a House as a Veteran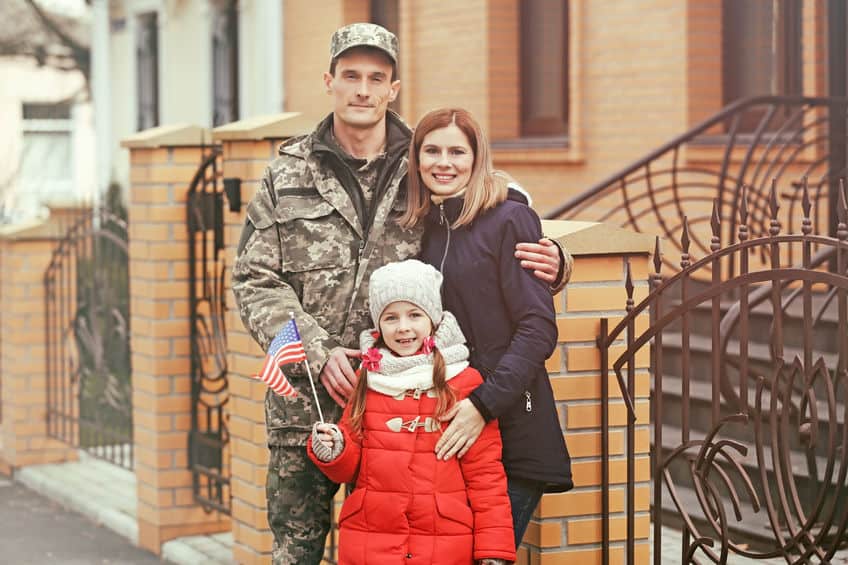 1. Check Your Credit
It's important to have a good credit score before you buy a home as a veteran. When you know you will be planning to buy a home within the next year or so, it's time to start doing what you can to improve your credit. Even an extra 25 points could make a huge difference.
Start paying off any small debts you have and make sure you pay your debts on time. It's also a good idea to try to lower the amount of debt you carry on credit cards to less than 25% of your credit limit.
2. Stay Employed
Even if you know you want to make a change in your job or career, it's important to wait until after you buy a home. Your employment will be looked at by the lender and you want to make sure you have a solid history.
Make sure you keep your current job until you have closed on the home and moved in. The last thing you want to do is go through the entire buying process only to lose the financing because you left your job.
3. Know Your VA Home Loan Options
As a veteran, you're likely eligible to use a VA home loan. This type of loan will require no money down and provide an affordable way for you to buy a home. It's important to understand how these loans work and what you're getting into.
If you're a first-time homebuyer, the VA home loan program is a great fit. The credit requirements are not as stringent as traditional mortgages and you won't need to worry about private mortgage insurance.
You will need to pay a funding fee for your VA home loan, however. This fee goes directly to the Department of Veterans Affairs to help pay for the cost of the VA home loan program.
4. Look at All Your Mortgage Options
While, as a veteran, you can certainly use a VA home loan program, it might not be your best choice. Every situation is different and it's a good idea to explore all your options.
Some of the home loan options you might want to consider include:
FHA home loans
Convention home loans
Native American Direct Loans
USDA Loans
Depending on your situation, these home loan programs might be a better choice than the VA home loan program.
5. Consider Other Helpful Programs
Veterans can use many different programs to help buy a home. The Dream Makers Program is a popular choice, which helps with closing costs and down payments. You can also consider Adapted House Grants if you qualify.
Many state and local programs are also available and they do change from time to time. Some programs might provide down payment assistance, while others could provide a different type of assistance. Check the National Resource Directory to find the most up-to-date programs.
6. Remember the Closing Costs
It's not uncommon to forget you have to pay closing costs to buy a home, even as a Veteran. While the VA home loan programs will keep the costs down, you will still need to pay them.
Make sure you budget for closing costs before you start shopping for a new home. These fees will often include some or all of the following:
Credit report
Appraisal
Title insurance
Survey
Home inspection
Recording fees
You may have to pay some of these fees upfront when the service is provided, such as an appraisal fee or a home inspection. Others might be paid when you go to the closing table to sign the paperwork.
7. Choose a Good Real Estate Agent
If you want to save yourself the stress, the right real estate agent is the key when buying a house as a veteran. You need an agent that has worked with other veterans and understand the home buying programs for veterans.
It's also a good idea to choose an agent with a strong understanding of the local real estate market. The right real estate will make the home buying process much easier for you.
If you're a veteran and you're ready to buy a home, use these tips to help make the process easier. A good understanding of what to expect will go a long way.