Baseball is back and even if you don't plan to watch, you can still enjoy baseball throughout Northern Virginia. If you'd rather get out and practice, there are plenty of baseball attractions throughout Northern Virginia.
Whether you have enough people to play a game or you want to hit a batting cage, you can enjoy this great pastime. Here are some of the top options for baseball fans in Northern Virginia.
7 Best Northern Virginia Baseball Attractions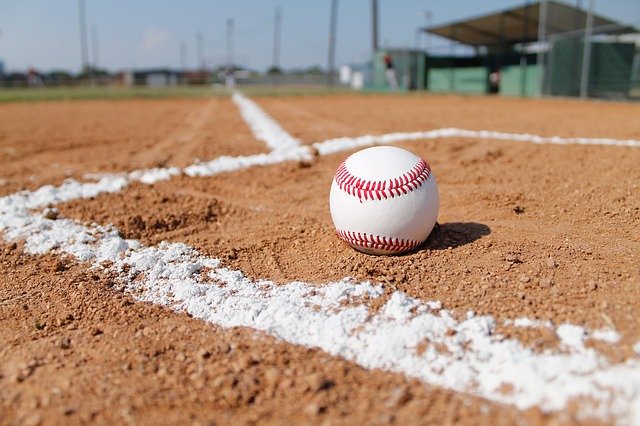 1. Diamond Heroes Baseball Facility
One of the top baseball attractions in Northern Virginia, Diamond Heroes Baseball is found in Merrifield. It's an indoor baseball and softball training facility with two batting cages and so much more.
The facility is used by travel teams and does offer one-on-one lessons. You can also enjoy clinics, batting cage rentals, and semi-private group training.
If you're a coach looking for a great place to train your players, Diamond Heroes Baseball has what you're looking for. Even if you just want to rent a batting catch for an hour, you can do so and get your baseball fix.
2. The Strike Zone
Another great place to enjoy baseball fun, The Strike Zone offers incredible batting cages you can enjoy in Alexandria. It's another indoor facility you can enjoy no matter the weather. They offer one year and six-month memberships if you plan to use the batting cages often.
Batting cages can be rented by the hour and they do offer private lessons and clinics. Along with the batting cages, The Strike Zone offers pitching lanes and drill/tee cages.
3. Barcroft Park Batting Cages
Barcroft Park offers batting cages and so much more. You can enjoy the sports fields here for drills and a game of catch. You can also hit the batting cages and enjoy plenty of fun baseball action.
They offer lighted fields for both baseball and softball, as well. You can even enjoy the park after you're done playing baseball.
4. Braddock Park Batting Cages
Whether you want to warm up or just get some work in on your swing, the Braddock Park Batting Cages offer a great option. You'll find nine lighted cages here with slow-pitch softball to fast pitch baseball offered. Speeds up to the mid-70s are found in the cages with several options to choose from.
Tokens for these cages provide 18 pitches and you can get 2 tokens for $5, 5 tokens for $10, or 12 tokens for $20. They also offer cage rentals with 150 pitches for $14, 30 minutes for $24, or an hour for $44.
5. Occoquan Regional Park
It doesn't matter if you're good at baseball or you just want to enjoy a little fun, Occoquan Regional Park is a good choice. They offer baseball and softball batting cages for all skill levels. You will even find machines here with the ability to throw curveballs.
Rent a cage for a half-hour for $18 or for an hour for $34. If you just want to try your luck in the cages, you can also get 14 pitches for $1.50.
The park offers plenty more than just batting cages. If you want to hit some balls, but others in your family don't, you can get your baseball fix, while they enjoy other activities.
6. Cameron Run Regional Park
Another location in Alexandria offers cages; Cameron Run Regional Park provides equipment, if necessary. The cages offer slow-pitch softball and a variety of speeds for baseball.
Prices are competitive with 14 pitches for $1.50. They also offer a per person, per day rate and you can even gain access to the waterpark and miniature golf with the all facility pass.
7. Ellanor C. Lawrence Park
A wonderful park found in Chantilly, VA, Ellanor C. Lawrence Park offers three beautiful baseball fields. You'll need to bring your own equipment and enough people to have some fun, but these fields are some of the best in the area.
With enough people to play a fun game of baseball, you're sure to enjoy the day. The park also offers 650 acres of space to explore. You can enjoy the beautiful nature throughout, along with the Walney Visitor Center filled with great exhibits.
Northern Virginia offers plenty of baseball attractions throughout the area. Whether you want to hit balls in a batting cage, take lessons, train for an upcoming game, or just have a little fun, you can find plenty of places for baseball fun this summer.