Have you owned your home for a while and it's time to upgrade? Are you selling your home for the first time? As a first-time home seller, the process can be a bit scary.
If you're selling your first home right now, it can be extra scary due to coronavirus. You'll have to deal with a few unique restrictions and adjustments.
Hiring a good real estate agent will help to ensure you know what to expect when selling a home for the first time. Here are 6 tips you will want to pay attention to as a first-time home seller.
First-Time Home Seller Tips to Remember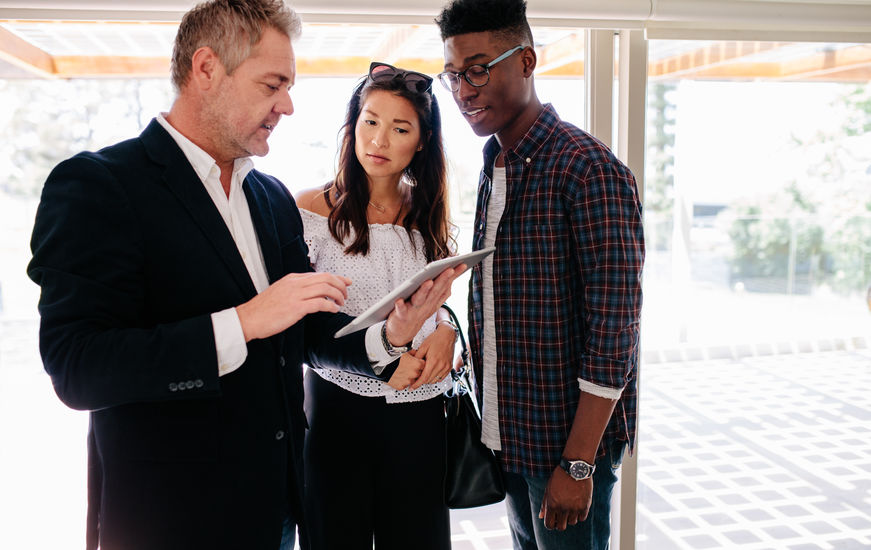 1. Get Your Home Ready
Many first-time home sellers don't think they have to get their home ready to be sold. They think it can be easily sold just as-is.
There are several things you want to do before selling a home. Some low-cost repairs and home improvements can make your home far more appealing. In addition, you may want to consider having your home inspected.
A home inspection will show you want a buyer is going to see. You can make repairs based on the inspection to help make your home more appealing to potential buyers.
Some of the best things you can do to get your home ready include:
Paint the interior of the home
Have the home professionally cleaned
Replace any outdated fixtures
Replace outdated hardware
Paint the front door
Add to the curb appeal with professional landscaping
Remove all personal items and pictures
As a first-time home seller, you want to make an amazing first impression. Ask your real estate agent for advice to help you get your home ready for the market.
2. Research the Local Market
As a seller, it's a good idea to be prepared. You should understand what the local real estate market looks like and what to expect. Do some research and find out what to expect when it comes to listing your home for sale.
You don't have to become an expert on the real estate market, but you should have a basic understanding. This will also help you to choose the right real estate agent to list your home.
3. Make Sure You're Ready to Sell
Listing your home for sale is a big deal. If you're not ready to sell, you won't be happy with pretty much anything as you try to sell your home. Take the time to figure out if you're ready to sell your home and figure out why you're selling.
The last thing you want to do is go through the selling process only to decide not to sell. You might even sabotage the deal by overpricing your home or doing something else if you're not ready to sell. Really think about what you're doing and why, before you contact a listing agent.
4. Prepare for Your Next Move
Are you selling because you need to relocate? Do you want to sell because you need to upgrade or downsize? No matter the reason, you need to prepare for your next move.
As a first-time home seller, it can be a bit hard to predict how fast your home will sell. If you're planning to move into another home, make sure you're planning for the next step before listing your home for sale.
5. Get the Price Right
The most important thing about listing your home for sale is the price. Set the price too high and nobody will take you seriously. Set the price too low and most buyers will think there's something wrong with your home.
If you choose a good real estate agent, this won't be hard to get the price right. They will be able to help you choose the right listing price to attract plenty of attention and sell your home for the fair market value.
6. Choose the Right Agent
Not all real estate agents are created equal. Some are far better at selling homes in a more moderate price range than luxury homes. Some are great at selling historic homes, while others are not so good with older homes.
Choose a real estate agent that you trust to sell your home fast and for the right price. You'll know when you find the right agent. Be aware of the agents trying to tell you to list your home for too high of a price, too. They should be honest with you or you'll likely watch your home sit on the market for months without a single offer.
Use these six tips to get your home sold fast. As a first-time home seller, you should lean on your agent and take their advice. A good agent will give you advice to help you understand how to make your home appealing to buyers.