Before you list your home for sale, it's a good idea to consider certain home improvements. With the right improvements, you'll have the ability to sell your home faster and for the right price.
Making home improvements before selling helps to narrow the competition. Every other home listed in a similar neighborhood, for a similar price is your competition. You want your home listing to stand out and some home improvements will help you stand out better than others.
Let's look at the top 6 home improvements you should consider making before listing your home for sale.
1. Focus on the Kitchen
An updated kitchen can pay off big time. HGTV states in hot housing markets, a kitchen remodel will often return more than 100% of the cost. Of course, this is assuming you don't go overboard and make your kitchen too fancy.
You don't have to go crazy on a kitchen remodel to compete. Sometimes, simple upgrades, such as painting the cabinets, replacing the cabinet hardware and replacing old appliances can go a long way.
2. Adding a Bathroom
If your home has the space for an additional bathroom, it can pay off big time. According to PocketSense.com, adding a bathroom will increase the average home value by 10.5% to 20% depending on the size of the bathroom. A full bathroom will provide a higher boost than a half bathroom.
You will need at least 18 square feet for a half bathroom and at least 35 square feet to add a full bathroom. If you have space, this can be a good home improvement before listing your home for sale. You can even get good prices for toilets, fixtures, doors, and tubs from the Habitat for Humanity ReStore.
3. Painting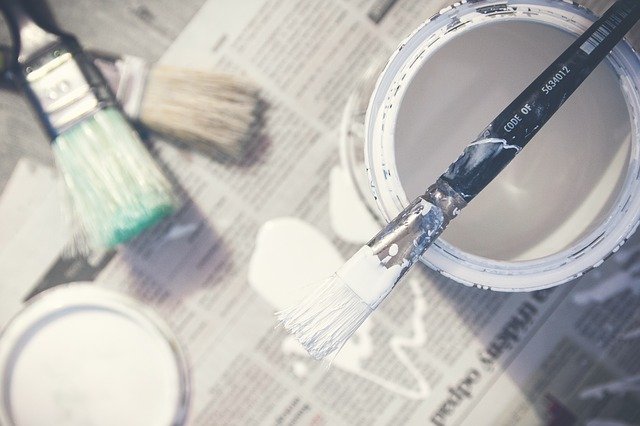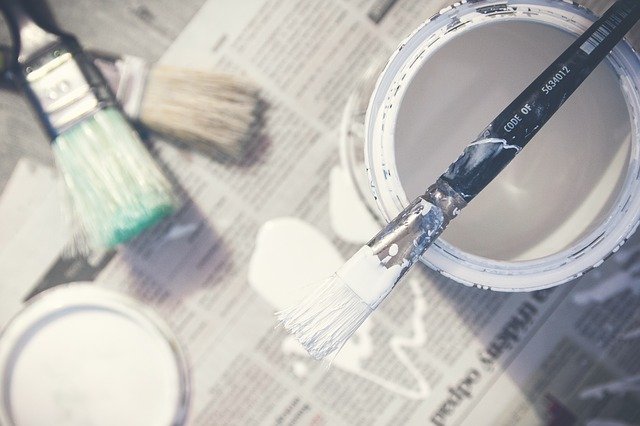 One of the cheapest home improvements to make before selling is painting. Whether it's interior or exterior, painting is very affordable and provides a nice return on your investment.
Before you buy paint and start changing the colors of interior rooms of your home, make sure you ask for color advice from an expert real estate agent. You want to make sure you're painting your home colors that buyers will like.
4. Add a Deck
Adding a deck to your home makes it more appealing. Buyers often look for outdoor space for entertaining. In fact, a deck addition can return 65% to 90% of what you spend when you sell the home.
Adding a deck may cost anywhere from about $1,200 to $10,000, depending on the size and how much of the work you do yourself. Making this addition to your home gives you another feature buyers love and will likely help you stand out above the competition.
5. New Flooring
Nobody really wants to buy a home with old carpet or bad flooring. If they do, they will likely ask for a large discount on the market value because they know they will have to replace the flooring.
Handing the flooring yourself offers a good home improvement to make before selling. When you choose wood floors or faux-wood floors, you will attract more buyers compared to carpet.
According to Realtor.com, flooring provides an ROI of up to 80%, depending on the type of flooring you choose. It can also help you stand above the competition or at least level the playing field.
6. Updating Bathrooms
Offering a very strong ROI, updating a bathroom with natural stone countertops and new flooring can go a long way to helping you get your home sold for top dollar. New countertops, a frameless glass door, new tiling, new cabinets, and new fixtures will help make your bathroom look amazing.
While the cost of a bathroom update can range from $3,000 to $12,000, you can recoup a large percentage when you sell your home. Moving.com states a midrange renovation of a bathroom will recoup about 67% at resale, while an upscale renovation will recoup about 60%.
Making home improvements may not seem like a good idea if you cannot get at least 100% of your money back. However, the benefit of these home improvements isn't just the ability to sell your home for a higher price. You'll also be able to sell your home faster and some of these updates may be necessary to attract any attention, depending on the current real estate market in your local area.
Speaking with a local real estate agent will help you understand which home improvements matter most in your specific area. Some of these improvements may not be as important as others. Your agent will be able to provide expert advice to help you get your home ready to be listed for sale.