If you're like most homeowners, you'll want to give parts of your home a facelift when they start to show their ages. Countertops, flooring, and paint become outdated and you start to realize that your home is due for a remodeling venture. The most popular of home spaces that require remodeling are usually kitchens and bathrooms. However, if you're on the fence to whether you should take the plunge and commit to a completely new look, a few reasons we have listed below may sway you!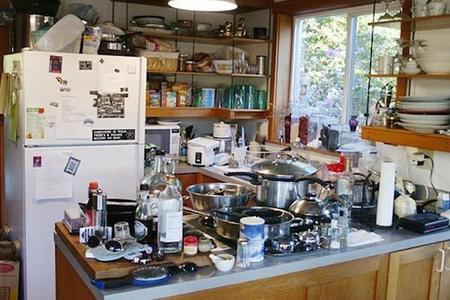 #1 Counter Space; Is It Enough?
It's always good to maximize the amount of space available in your kitchen, especially if you're a cook who appreciates plenty of preparation room for making meals. If you're on the hunt for renovating your kitchen and doing so to provide better cooking and eating conditions, it may be time to consider expanding your counter space!
Not only can renovating your kitchen result in more convenient usage, but it can also contribute to your home's market value! However, a common homeowner mistake is to spend more on the kitchen than what their home value can support. According to HGTV, they recommend spending between 6 and 10 percent of the total home's value on a kitchen renovation in order to expect a decent ROI.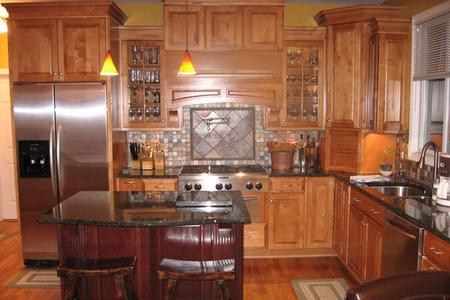 #2 Do You Have the Right Kind of Kitchen with Proper Functionality?
Usually, the kitchen serves as the heart of the home. It's where families come to congregate and dine. If your kitchen is also the focal point of entertaining guests and other visitors, it's typically prudent to let the host or cook have the space necessary to maneuver freely. If your kitchen is more enclosed however, you may consider a more open plan kitchen that allows for further social interaction.
You want a kitchen that reflects the ambiance of your home. Generally, you want it to be warm and welcoming to guests. Having a kitchen that not only aesthetically achieves this, but also accomplishes functionality is a win-win!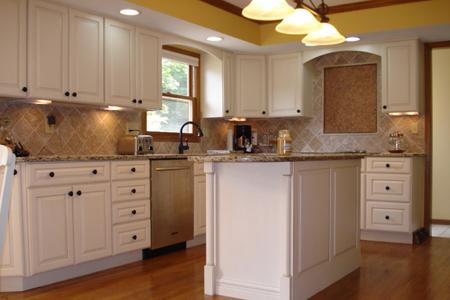 #3 Increased Market Value
According to almost any Realtor® and The Washington Post, the kitchen is one of the most important rooms that potential buyers view. Seeing a freshly upgraded kitchen can be all it takes for a buyer to immediately become interested.
Some kitchens don't require major renovations in order for the home to sell well. Often times it may just require a simple shelf installment or wine rack to catch the buyer's eye. If your kitchen for the most part is maintained, sometimes all that's needed are a few tweaks to get it showroom ready.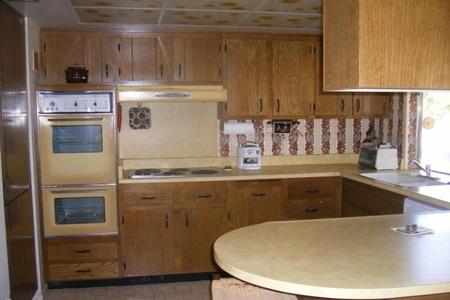 #4 It's Just About That Time
Whether you plan on selling or not, having an outdated kitchen in desperate need of attention doesn't exactly give off the best impression. Depending on your kitchen's condition and if it's been neglected overtime, this can be a bit of an embarrassment to show house guests. If deterioration alone doesn't force you to remodel, what will?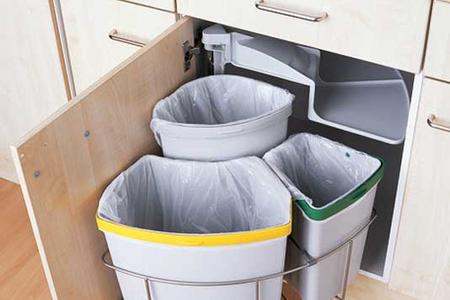 #5 Environmentally Friendly Alternatives!
In addition to remodeling for better looking results, you can also implement Eco-Friendly and energy saving alternatives! Potential additions can be solar skylights to bring in the natural sunlight which reduces the need for artificial light. Other energy efficient appliances can accompany your kitchen remodeling project such as solar water heaters. Your kitchen will not only look good, but be good for the environment!
Remodeling your kitchen can be a chore, but basking in the finished product can truly be worth it. Get the opinion of home remodeling professionals to see what could be done to increase not just you home's curbside appeal, but market value.