Do you love golf? Have you always wanted to live on a golf course?
Buying a home on a golf course has advantages and disadvantages. For some buyers, the advantages will outweigh the disadvantages, but for others, it might not be the right option.
Of course, you can always choose a home near a golf course, if you decide buying a home on a golf course isn't for you. Let's look at the advantages and disadvantages of homes on golf courses to help make your decision easier.
5 Advantages of Buying a Home on a Golf Course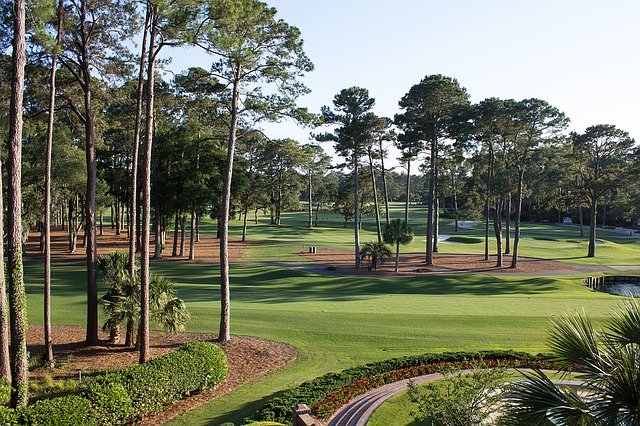 1. Prestige
Many consider owning a home on a golf course as a prestigious thing. Typically, these homes offer great views and plenty of luxury features. Plus, the neighborhoods with golf courses tend to be known as more affluent and prestigious.
2. Great for Golfers
If you love golfing, living on a golf course is a great option. Not only will you be close enough to enjoy a round whenever you please, but you can also watch tournaments and other golfers from your backyard.
3. Great Landscaping
Communities with golf courses tend to be well-manicured. The landscaping is a focal point and many golf course communities offer incredible beauty throughout.
4. Incredible Views
Homes located on a golf course offer great views. They tend to provide beautiful views of the course and you can enjoy watching golf, if you prefer, from your balcony or backyard.
5. Lots of Amenities
Golf course communities tend to offer great amenities throughout. There are plenty of things to do from golfing to tennis to swimming, and more. Sometimes, a membership to the golf course is required, while other times, the community amenities are offered to all residents as a part of an HOA.
5 Disadvantages of Buying a Home on a Golf Course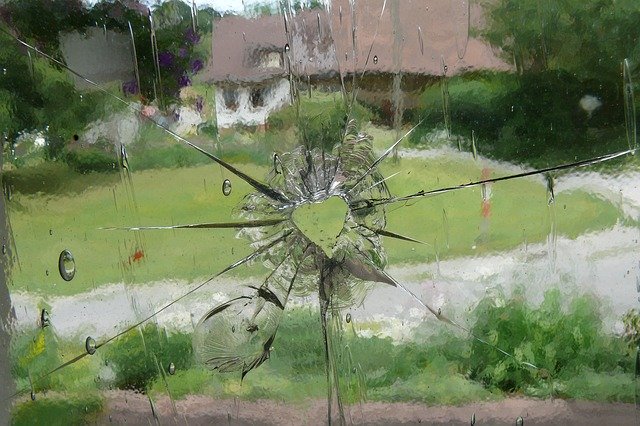 1. Bad Golf Shots
While there are plenty of benefits to living on a golf course, there are disadvantages, too. One of the most common disadvantages is the possibility of a bad golf shot going through a window or damaging your property.
Golfers are not always the most reliable to hit good shots. Sometimes, bad golf shots happen and they can cause damage to your property, or in the rare case, cause injury.
2. Less Privacy
Living on a golf course means you won't have as much privacy compared to living in a home, not on a golf course. Since the course will be found behind your house, you will likely deal with golfer walking by regularly.
This can be a problem if you prefer privacy for a swimming pool in your back yard or for any other reason. Privacy is a concern for those planning to buy a home on a golf course.
3. Fewer Buyers When it's Time to Sell
While golf course homes can certainly be well sought after, the buying pool is smaller. Not everybody wants to live on a golf course, which can make it harder to sell your home when that time comes.
However, if the market is strong, finding the right buyer can pay off. Sometimes, golf course homes can go up in value faster due to a thriving golf course and neighborhood.
4. Noise
When larger tournaments and outings come to the golf course, you might have to deal with noise. Golf courses can become noisy, but it's usually not a regular thing. If you're willing to accept a bit of noise during outings and large tournaments, you can certainly enjoy living on a golf course.
The noise level you deal with will also depend on the location of your home. If you're closer to the green or clubhouse, you might deal with more noise than a home along the fairway of a hole away from the clubhouse.
5. HOA Restrictions
While it can be a good thing and a bad thing, golf course communities tend to have strict HOA restrictions. You might not be able to do what you want with your property as they try to keep all homes looking a specific way for the golf course and the community.
When you're considering buying a golf course home, there are plenty of things to think about. Living on a golf course comes with advantages and disadvantages. It's not for everybody, but those seeking a home with great views, and excellent proximity to a golf course, plenty of amenities, and prestige, buying a golf course home might be the perfect fit.