A fun summer activity the entire family can enjoy, mini-golf offers the perfect opportunity to create memories. Whether you have younger children or teenagers, everybody can enjoy a round of mini-golf in Northern Virginia.
There are several great places to go this summer to enjoy mini-golf. You can get competitive or just play for fun. Here are some of the top mini-golf locations found throughout Northern Virginia.
5 Best Mini-Golf Choices in Northern Virginia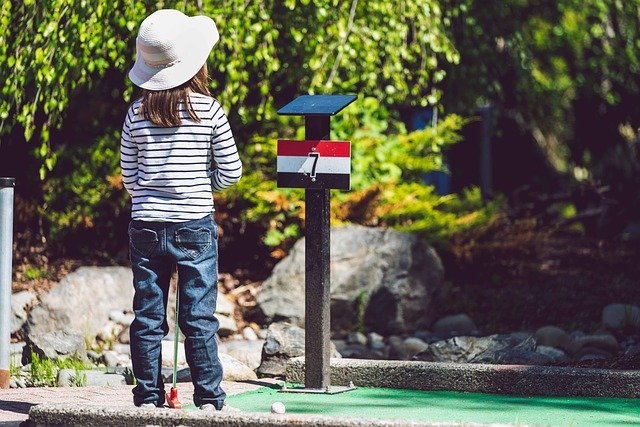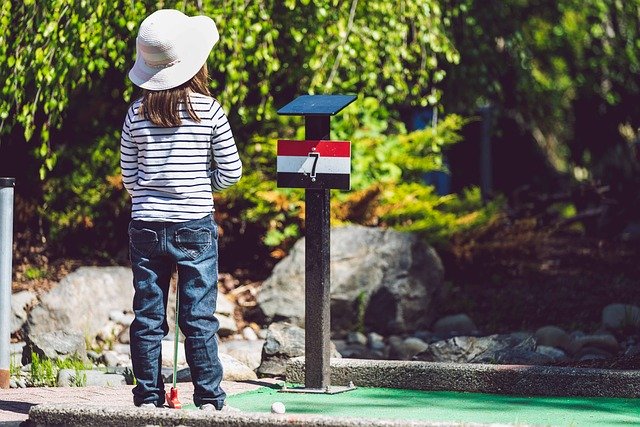 1. Dulles Golf Center & Sports Park
One of the most unique and most entertaining choices for mini-golf is Dulles Golf Center & Sports Park. This mini-golf experience includes replicas of some of the most famous lighthouses on the east coast. You'll get to enjoy the lighthouse from Cape Hatteras, Cape Canaveral, and more!
Whether you bring the entire family or you choose this spot for a fun date night, you're sure to enjoy the course. If you love lighthouses, this is certainly the place for you. Even if you don't, you'll still be able to have plenty of fun playing miniature golf here.
The course is 18 holes long and anybody 3 years of age or older can play. Children 12 years of age and younger can play for $8 and adults can play for $9.
2. Uptown Hill Regional Park
A bit of a challenging mini-golf course, Upton Hill Regional Park offers plenty of fun. It's a great place to enjoy a round of mini-golf in Arlington.
The layout is one of the most unique in the area with great landscaping and plenty of hazards. This miniature golf course is found near a waterpark, so you can make an entire day of it.
Play for $5 if you're 55 or older or if you're 12 years of age or younger. Adults get to play for $6 and replay rounds are just $2.50. They also offer special rates for groups and discount tickets for those planning to visit often.
If you want to enjoy the batting cages and the water park, you can get an all facility pass for $12 per day, per person.
3. Algonkian Regional Park
A miniature golf course found in Sterling, Algonkian Regional Park offers a newly landscaped and redesigned option. The course is very challenging and offers a Polynesian theme. Enjoy the 18-hole miniature golf course and/or the pool nearby.
You can play a round here for $3 if you also paid to swim. Those not planning to swim can play for $4 per person.
4. Lake Accotink Lucky Duck Min Golf
A great course for the entire family, Lake Accotink Lucky Duck Mini Golf includes a playground nearby. This is a good spot for moms and dads with younger children looking to enjoy a few hours out and about.
The Luck Duck Mini Golf course is found in Springfield and offers fun for the entire family. Adults play for $4 during the week and $5 on weekends and holidays. Juniors and Seniors play for #3 during the week and $4 on the weekends. You can play a second 9 holes for just $3 and the course can be rented by the hour for private parties.
5. Monster Mini Golf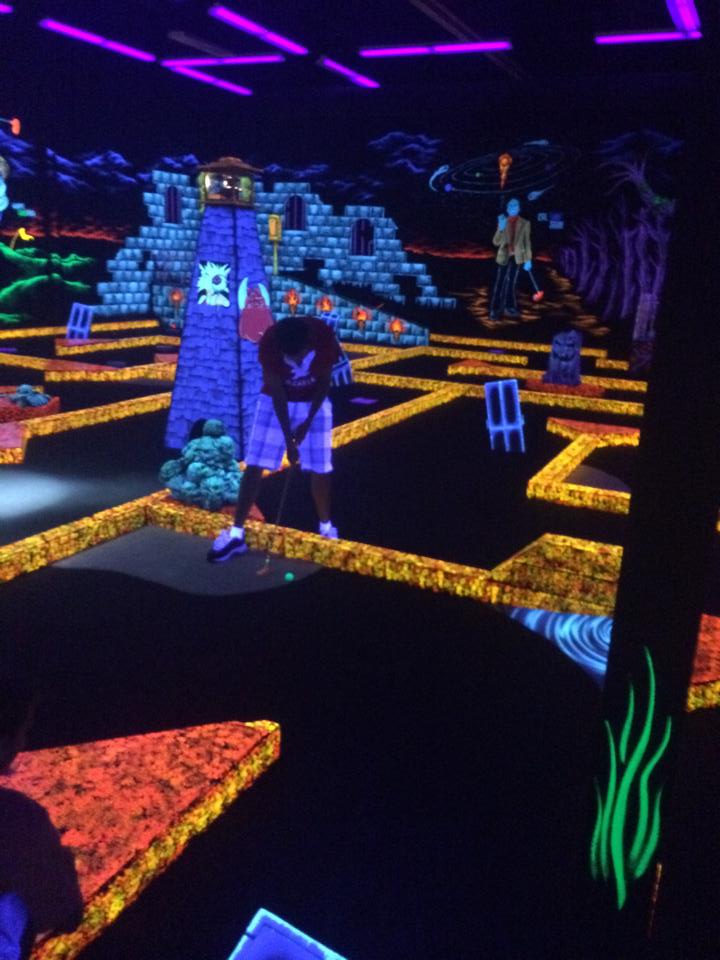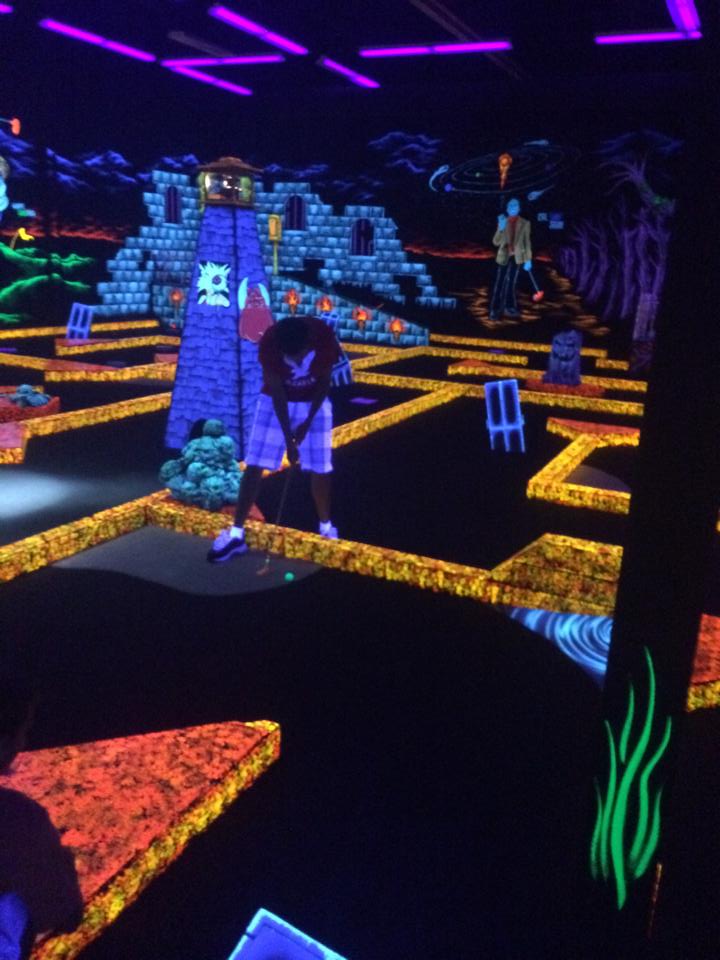 No matter the time of the year, you can enjoy Monster Mini Golf. This is an indoor glow-in-the-dark course with all kinds of spooky characters throughout. Don't worry, it's a good choice for all ages and will even offer plenty of fun on rainy days.
Monster Mini Golf is found in Chantilly and offers hours every day of the week. They also offer Stella's Overlook Cafe, Laser Tag, and an Arcade to enjoy.
Mini golf costs $10.50 for little monster and $12.50 for big monsters. You can get a Mini Golf & Games pass for $25, which includes time with many of the other attractions. A Mini Golf, Laser Tag & Games pass can be purchased for $30.
Whether you want to just play mini-golf or enjoy an entire day of fun, Monster Mini Golf has you covered!
There are several great places to go if you want to enjoy mini-golf this summer in Northern Virginia. Many of these great attractions are taking special precautions to keep you safe during the Coronavirus.
Make sure to check the hours ahead of time and check to make sure you know what to expect when you arrive. Then, pack up the family and head out for a fun time at one of the many mini-golf options throughout Northern Virginia.