When it's time to sell your home, the lure of a quick sale could cost you a ton of cash. With programs available, like Opendoor, you might consider skipping the traditional real estate agent.
The last thing you want to do is make a huge mistake when selling your home. It's best to compare using Opendoor vs. a Traditional Real Estate Agent before you make your final decision.
What is Opendoor?
Marketed as a one-stop-ship for selling your home, Opendoor is an online service providing fast home sales without showings or listings. It likely sounds too good to be true and you know what they say about things that sound too good to be true, right?
Let's look at the pros and cons of Opendoor, and then we will compare Opendoor and a traditional real estate agent to help you make the right decision.
Pros of Opendoor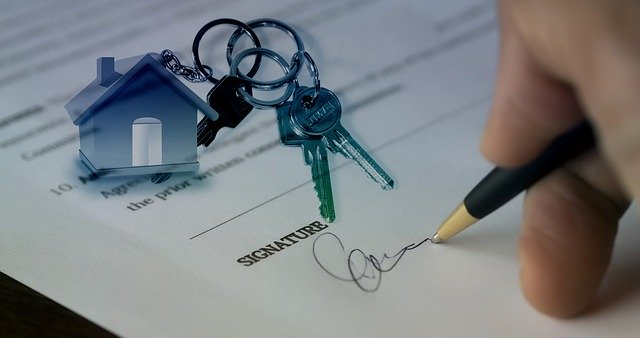 1. Convenient
One of the main benefits of Opendoor is convenience. It's quick and pretty easy to use with a user-friendly interface. You will receive a cash offer and work with experienced sellers.
2. Simple Process
The simple process can make Opendoor appealing. You don't have to get an inspection done, you can choose your closing date timeline, and you can even rent the home back from Opendoor for 14 days after closing.
3. Fast
The main reason any sell chooses Opendoor or a similar service to sell their home is the quick sale. You can get offers within a few hours and get your home sold very fast.
Cons of Opendoor
1. Lower Sale Price
The biggest drawback to using Opendoor or a similar service is the lower sales price. It's common for homes to sell for $15K less than on the traditional market, and sometimes even less than that. Do you want to give up $15K on your home sale?
2. High Fees
Another big con to selling with Opendoor is the high fees. The transaction costs can be higher than a traditional real estate agent's commission. Marketwatch provides a charge showing an Opendoor fee at 6.9% for a home in Atlanta. The same home had an Opendoor offer at more than $35K less than the actual sold price on the open market.
The Opendoor website even states, the fee might average 7%, but it could be as high as 13%. It depends on how long they think it will take to sell your house.
3. No Control Over Repair Costs
With Opendoor, you are putting any repair costs in the hands of them. You won't get any say and they will deduct the costs from the sale price. Typically, you could negotiate the repair costs.
4. Only Available in Some Area
Opendoor isn't available everywhere, either. It's limited to certain cities across the country.
5. Removes the Emotion
While it might seem good to remove the emotion from your home sale, emotion can work in your favor with buyers. Sometimes, buyers fall in love with a home when they see it. This provides an opportunity to receive a full list price offer or even get a bidding war started over your home. With Opendoor, this won't happen.
Why Choosing a Traditional Real Estate Agent is Better
When you're ready to sell your home, the allure of a fast cash offer from Opendoor might sound nice. However, selling your home on the open market with an experienced real estate agent is a far better option.
A good real estate agent will market your home to the entire pool of buyers. Your agent will know how to set the right list price and get your home sold for the fair market value. With an agent, you'll likely sell for 25% more compared to a For Sale By Owner listing and even more compared to Opendoor.
Real estate agents have a large network of connections, too. They may already have a list of buyers looking or a list of buyer's agents they can contact quickly to get your home sold. When you hire a traditional real estate agent, you'll likely have a better pool of buyers to work with.
After an offer has been accepted, your agent will be able to negotiate on your behalf. You won't have to worry about getting a fair price for any repairs. Your agent will make sure you get a fair deal if any repairs show up on the home inspection.
Which is the Better Choice, Opendoor, or a Real Estate Agent?
The better choice is pretty clear for most sellers. If you want to get the most money for your home and have it marketed to the right buyers, you need to hire a traditional real estate agent.
Opendoor is only a good option if you need to unload your property super-fast and you're willing to sell it for much lower than the fair market value.