YouTube celebrity and talented Origami Star Jenny Chan is the voice and magic behind List With Elizabeth's catchy jingle.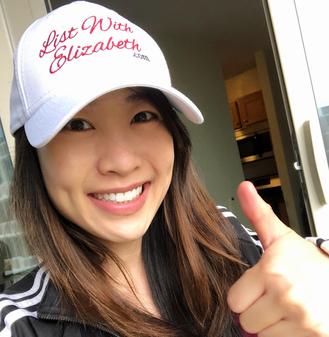 So when the search started for the voice of the ListWithElizabeth.com theme song, no one knew the end result would be a celebrity YouTuber and Origami Folding Star.

The melody and lyrics, written by Kevin Kline and then handed over to producer/musician Ariel Francis to orchestrate the background music, was a 30 second marketing blast perfected to get a strong message across and stick in the head of the unsuspecting listener. After the music was completed, the search started right away for the voice to link to the catchy tune. Almost a dozen artists, musicians and amateur hopefuls made their attempts at singing the song, and there were versions and styles submitted from Sinatra to Billy Joel to Blue Grass. But when a version sung by Jenny Chan was delivered into the email box of CEO/President Kevin Kline, it only took one listen to know he had found the right person. 

"In all honestly, I thought we had a version submitted from a 7 year old girl," said Kline, "and it was exactly what I was looking for. It stuck in my head after the first listen and I knew it would become a very effective marketing tool for our company."

But while the voice may have sounded like a 7 year old sassy little girl, it was actually an arts & crafts teacher and origami and paper crafts designer from New York City. Jenny Chan, who has over 100,000 followers on her YouTube channel and her popular videos have had over 20 million views, is now the magical voice behind the catchy ListWithElizabeth.com theme song. But her talent and credits go far beyond YouTube. Jenny has collaborated with Good Housekeeping, Nickelodeon, ALADDIN Disney on Broadway, Post-it® Brand, Universal Pictures, and has also appeared on ABC's Rachel Ray Show to demonstrate her holiday napkin folding talent.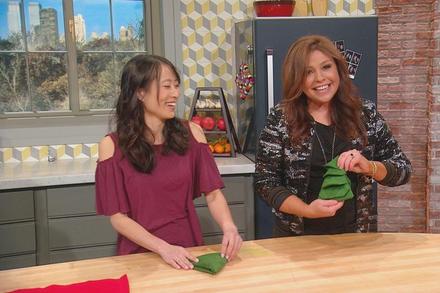 Jenny is also the voice of Little Angel, the popular YouTube Nursery Rhymes & Kids Songs channel with over 4.3 million subscribers.

"Both Elizabeth and I feel that Jenny is an extremely talented young woman in so many ways and we're happy and honored to have her talents on our company jingle", Kline added, "We are developing some great ideas and projects in the future and we look forward to working with her again!

Jenny's version of the LIST WITH ELIZABETH® Theme Song can be heard below. For more info on Jenny Chan, you can visit her website at OrigamiTree.com.