Maybe you've tried to sell your home already without much luck. Whether it's a luxury property priced at more than $1 million or a traditional home, it may have sat on the market too long and has now become stagnant.
Relisting a stagnant home for sale isn't quite the same as listing your home for sale for the first time. Good real estate agents know how to relist a home, even if it sat on the market for months without selling.
Let's look at a few things you should know if you have to relist a stagnant home for sale.
Choose Your Agent Wisely
The first time around, it could have been the agent you chose or maybe you didn't take the advice of your agent. No matter who's to blame, if you're relisting your home for sale, it's best to choose your agent wisely.
Not only do you want an agent with a proven track record for getting homes sold, but you also want an agent you trust. You may not have taken the advice of your first agent simply because you didn't trust them.
Make sure you choose an agent you can trust and you're happy to list with. A good real estate agent will make a world of difference when you relist a stagnant home for sale.
Hire a Professional for Your Listing Pictures
If you didn't hire a good photographer the first time around, it's time to get the best listing photos possible. With most buyers finding your home first online, you need incredible images to stand above the competition.
The right pictures might just be the answer to getting your home sold. With a professional photographer on your side, your home might sell faster than you could imagine this time around.
Check the Listing Price
The number one reason a home doesn't sell is the price. A listing price set too high will scare off buyers, while a listing price too low will have buyers assuming there's something wrong with the home.
With the right agent listing your home, the price will be set just right. It will attract attention while allowing you to sell your home for a fair market price.
Also, good real estate agents know how to set a price to get the most searches online. They understand pricing a home even $100 lower or higher may impact how your home shows up when potential buyers search online.
Make Low-Cost Improvements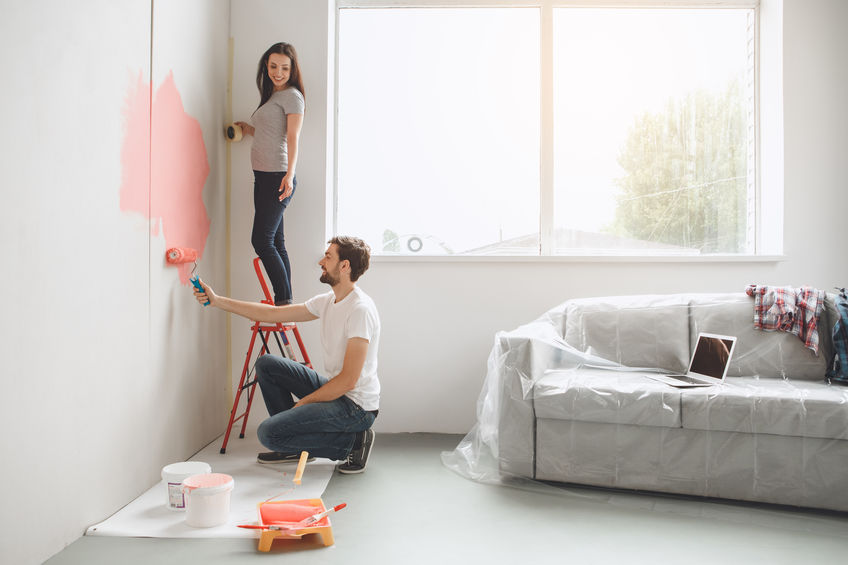 Did you make repairs before you listed your home the first time? What about staging or landscaping?
Relisting a stagnant home for sale means you have to look at everything that could have gone wrong. If you didn't repair certain issues with the home, it might be time to make some improvements.
Get a home inspection done and make repairs to anything small showing up on the inspection. This will give buyers fewer things to think about when they see your home.
In addition, consider making other small improvements to increase curb appeal. You can paint the front door, plant flowers, trim bushes and trees, add a new mailbox, and even paint other areas of the home.
Making a good first impression shows up during showing and in listing pictures. Along with making improvements for curb appeal, consider staging the home before your pictures are taken. A staged home offers buyers the ability to see each room as it was meant to be, instead of as an empty, drab space.
Switch Up the Marketing
Maybe your first agent didn't do much more than list your home on the MLS and blast it out to their social media channels. If you know how your agent marketed your home, it might be time to choose an agent with a better marketing plan.
If you didn't get many people to show up at an open house or request showings the first time, it's time for a new plan of attack. After getting your listing pictures redone, speak with your agent about other ways your home can be marketed to the right group of buyers.
Nobody wants to be in a situation where they have to relist a stagnant home for sale. You want to list it the first time, watch buyers fight over it, and sell the home for top dollar fast.
For some home sellers, this is a reality, but for others, relisting becomes the nightmare they are living. If you're stuck with a stagnant home for sale or you've pulled your property from the market, it might be time to relist with the right agent.
The right agent, the right price, a few improvements, better listing pictures, and a better marketing plan may just lead to the results you're after.