Whether you're thinking about listing your home for sale this summer or you just want to spruce it up, making your home more attractive doesn't have to be difficult. There are many great ways to add appeal to your home for the summer months. Let's look at some of the top tips for improving your home's appeal.
Landscaping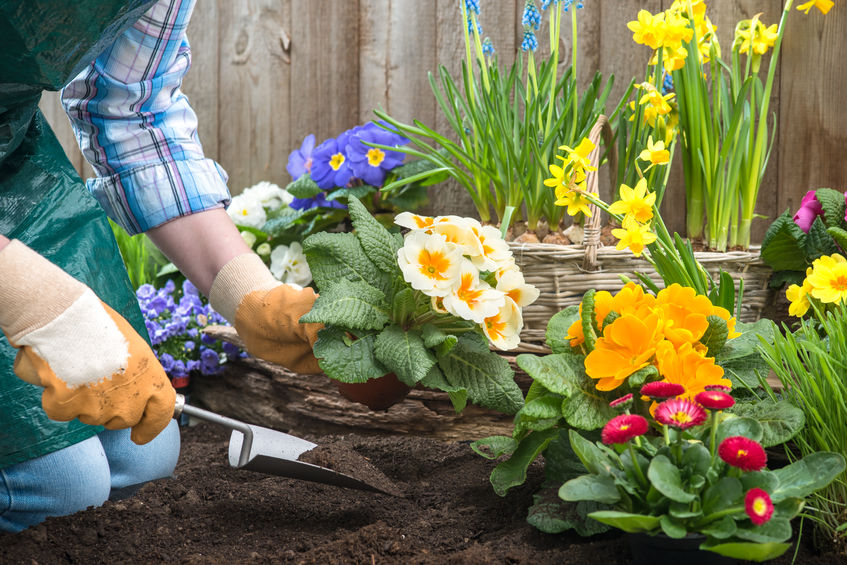 The winter months may cover the lawn and keep the flowers from blooming. When summer arrives, you want to hire a landscaper or take care of the landscaping yourself.
A well-manicured yard goes a long way to adding curb appeal. Plus, getting outside and doing a bit of gardening can be good for your overall health.
If you're planning to list your home for sale, landscaping provides one of the best returns on your investment. In fact, Realtor.com listed five landscaping renovations that really pay off and some of the projects can add thousands to the final sales provide of your home.
As you work with what you already have, don't forget to add some color to your landscaping. Little pops of color can really make your home look inviting to buyers and visitors.
Don't Forget the Backyard
It's common for homeowners to spend more time making the front yard look amazing, while the backyard might get neglected. A beautiful backyard is not only a huge selling point for buyers but also offers you a great place to entertain and enjoy.
Consider adding a deck, if you don't have one already, or creating a garden patio in the backyard. Creating a seating area for outdoor dining and entertaining is a bit like adding living space for the summer months.
When you list your home for sale, you want to make sure you stage the area in the backyard. Keep it cleaned up and make it look amazing by adding colorful pillows or cushions to your outdoor furniture. It's also a good idea to make sure the grill is clean and put it on display.
Add a Fire Pit
If you want to enjoy roasting marshmallows as a family, a fire pit is a great choice. You can build one yourself for less than $100 and enjoy plenty of family time in the backyard.
It's also possible to have a gas fire pit installed in the middle of a patio or deck. No matter the route you go, a fire pit offers a great entertaining area for cooler nights during the summer.
Bring in the Song Birds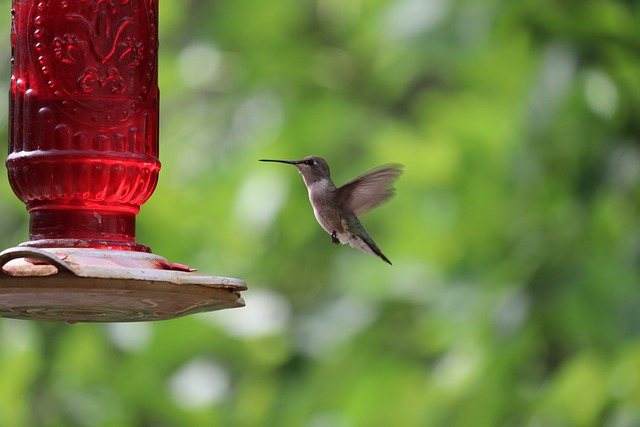 Who doesn't like waking up to the sound of songbirds in the morning? If you want your home to feel like it belongs in a Disney fairytale, consider adding decorative bird feeders or even a bird garden to attract wonderful and colorful birds.
The right plants and the right feeders will bring plenty of songbirds to your home. If you prefer hummingbirds, adding bright red flowers may be a perfect choice. Any nectar-producing flowers will likely attract hummingbirds.
Sellers will even gain the added benefit of a potential magic moment when someone tours the property. Maybe a songbird starts to provide the perfect ambiance or a hummingbird shows up to greet the potential buyer.
Adding the right plants and birdfeeders strategically throughout your outdoor areas offers the ability to enjoy a touch of wildlife without worry.
Freshen Up With Paint
You don't have to paint the entire home to make your home more appealing during the summer. A fresh coat of paint on the front door might be all you need. Maybe you go a bit further and give the entire main entryway a makeover.
Paint is inexpensive and something most people can handle doing without hiring a professional. A gallon of paint can go a long way to help make a drab entryway look new again.
Outdoor Lighting for Entertaining
Why does the party have to stop when the sun goes down? With the right outdoor lighting, you can enjoy even more fun entertaining guests outside even after hours.
Adding solar lights on the edge of the patio or string lights above a covered patio can go a very long way. You can even install pathway lights to make it easier for guests to get to your front door when they arrive in the dark.
When you want to make your home more appealing during the summer, the details really count. Even if you're not planning to list your home for sale, these simple and inexpensive updates can go a very long way to helping you enjoy your home during the summer months.