You know you want to list your home for sale, but you're on the fence about fixing it up before listing it. Sometimes, selling a home as-is works, but most of the time, making necessary improvements pays off.
Before you decide to handle home improvements before listing, there are some things to consider including:
Weighing the cost of any improvements against the value of the home after the improvements
What's currently offered for sale in your local area?
How quickly you need to sell your home
When you look at other homes for sale in the area, if most have updated kitchens, you may need to make some updates to be able to compete. The need for certain home improvements will vary from one location to another and depends on the current market.
The best way to find out if you should fix up your home or sell it as-is requires the expertise of a good local real estate agent. They will know what types of homes are selling and what buyers are looking for right now.
Is it hard to sell a house as-is?
Yes, it can be tricky to sell a home as-is. Often, the buyers looking for as-is homes are looking to provide an all-cash offer much lower than the market value. They are investors and house-flippers looking to make a profit. While these buyers are out there in the market, they are not the majority of buyers, which means it will likely take longer to sell a home as-is than with improvements.
How to Make the Right Decision
For the vast majority of sellers, making some improvements to their homes before listing will be necessary. Whether these improvements have been made over the past years or they need to be made now, maybe the underlying question.
Start by looking at your home through the eyes of a buyer. Are there specific things needing to be updated or repaired? Do you have worn out appliances, an old HVAC system, or a leaky faucet you've just learned to live with?
Getting a Home Inspection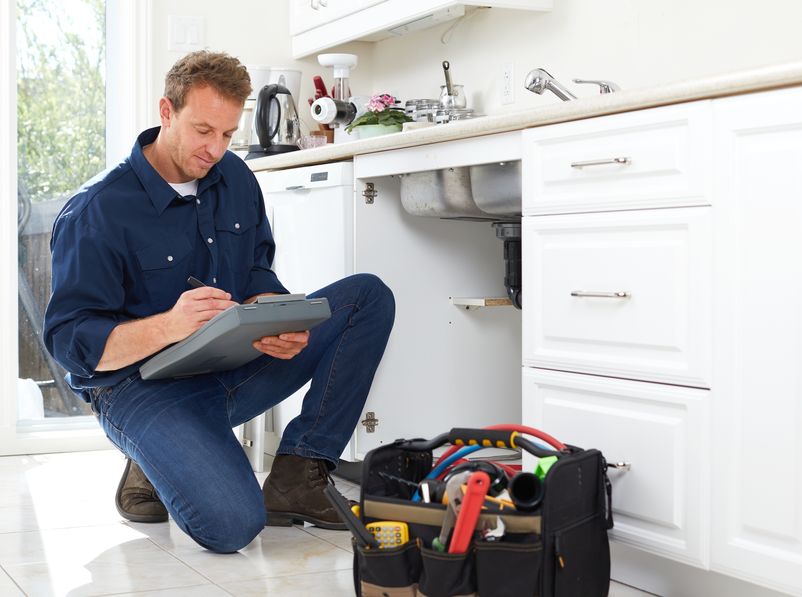 One of the smartest things you can do before listing your home for sale is getting an inspection done. Any smart buyer will have your home inspected after you've accepted their offers. Why not get your own inspection to see what the buyer will see?
A home inspection will show you some of the things you might want to repair or update before listing your home for sale. While it won't tell you the bright paint color in your teenager's room is a problem, a home inspection will point out issues you may want to repair before selling your home.
Trust Your Real Estate Agent
If you go through the process of interviewing a few local real estate agents and you choose the one you trust, they will be able to provide advice about home improvements. You can share the budget you're willing to spend on improvements and your agent can make recommendations to help you get the most out of home improvement before selling.
Sometimes, simple cosmetic touchups, painting, and other very inexpensive changes will make a very big difference. In fact, just painting the front door a new color and changing the address numbers and letters on your mailbox or the side of your house can boost your curb appeal.
The Local Market Factors into the Decision
Before you decide to list your home as-is or to make improvements, you'll want to know the state of the real estate market in your area. It can be helpful to look at the homes for sale in your neighborhood and similar neighborhoods.
If the majority of the homes have been updated and it's more of a buyer's market, you may need to make the same updates just to compete. However, if it's a very hot seller's market, fewer fix-ups may be necessary before selling.
In a slower market, buyers may not even take the time to look at your home if it needs repairs. Most homes in need of repair will not command the same type of price compared to a move-in ready, updated home.
The best thing you can do, if you're planning to list your home for sale, is speak with a local real estate agent. Your agent will be able to advise you on whether it's a good idea to list your home as-is or to make improvements. There are situations where selling a home as-is makes sense, but most sellers will want to make at least some improvements before having listing pictures taken and going through the home selling process.