With the last days of summer waning, treat the kiddos to a fun and free visit to the Dora Kelley Nature Park. The park is perfect for an after school visit or for a weekend daytrip. Nestled between Lincolnia and Alexandria West, Dora Kelley Nature Park is part of a 50-acre woodland nature preserve straddling the Holmes Run Stream. It can be accessed from several entrances, but the main entrance is at the corner of Beauregard Street and Morgan Street. The preserve is an untainted reprieve from the busy city-life buzzing around it and it offers an exciting glimpse of conservation efforts in Northern Virginia. Even better, the park is a local haven for exploring the outdoors.
The spacious nature preserve includes dirt and paved walking trails adjacent to the stocked trout stream and is home to a vast ecosystem of woodland flora and fauna. It is not uncommon to see woodpeckers, hawks, foxes, deer, rabbits, and other animals scampering across the trail or rustling in the mature forest. Amid the oak-hickory forest, one can also find an array of interesting insects, fungus, and even small reptiles and amphibians. Walking along the wooded trails, visitors will note numbered signposts which correlate to a self-guided booklet available online or through the associated Jerome "Buddy" Ford Nature Center.
The Nature Center can be an access point for the Dora Kelley Nature Park or can be a quick, uphill detour along the way. At the Nature Center kids will be captivated as they get to interact with more than 30 live animals found in the preserve. Animals include skinks, frogs, turtles, and snakes, among others. The naturalists on staff at the Nature Center will happily answer questions about natural history of the region and can provide valuable resources for adults and kids to better understand the beauty of the park. In addition to interactive exhibits, the Nature Center features year-round events programming and an after-school program. Visit the Nature Center Website for hours of operation and more information.

Unquestionably, the Dora Kelley Nature Park is a hidden gem that is a tremendous asset to the surrounding community. When planning any park visits, remember to remind children of Leave No Trace principles and always take necessary precautions to prevent sunburn, insect bites, and dehydration. Have you already visited the Dora Kelley Nature Park? Try visiting neighboring Holmes Run Stream Valley Park, Glen Hills Park, or Chambliss Park for more outdoor activities near your neighborhood! Or visit the City of Alexandria Virginia website for a searchable list of parks.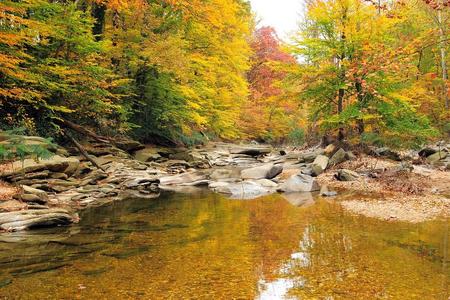 Like this article? Make sure to leave your comments below or please share this article with your friends on Social Media!