When it's time to start shopping for a home in Fairfax Station, Burke, or Springfield, you need to know the type of home you desire. There's a difference between buying a condo and buying a single-family home. Before you start searching, you should understand the differences between the two.
7 Differences Between Buying a Condo & a Home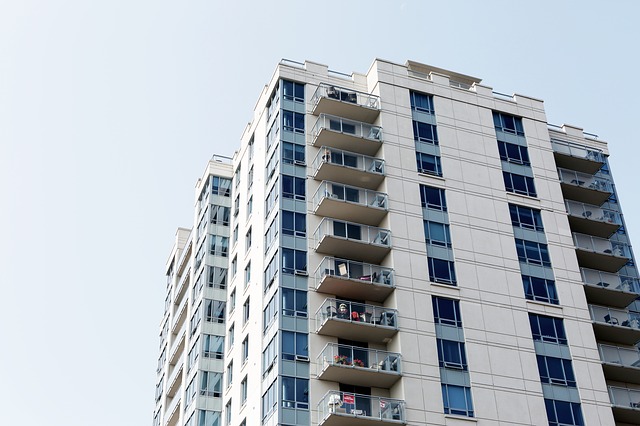 1. Privacy
While both a condo and a single-family home can provide plenty of privacy, they are pretty different. When you buy a condo, you will likely share walls and you will have neighbors in the same building with you. A home offers more privacy with a front and back yard, along with no shared walls.
2. Amenities
Both a home and a condo may offer amenities, but they offer these amenities in a different way. Most larger condo buildings offer amenities, such as a swimming pool, fitness center, and lounge areas. These common areas are part of what you get when you choose a condo over a house.
With a home, any amenities you will get are found within the neighborhood. You will likely pay an HOA fee, which includes access to the amenities of the neighborhood. Not all neighborhoods offer amenities, however.
3. Financing
Getting a mortgage for a single-family home is pretty straight-forward. With a condo, it's a bit different and there are fewer lenders to work with compared to a traditional home mortgage. Neither a single-family home nor a condo is hard to finance, but the process and the options are a bit different.
4. Living Space Sizes
While you can certainly find a large condo for sale, you will typically get more living space with a single-family home. Most homes for sale offer more than 1,500 square feet of space, while condos may range from 600 square feet and up.
Most homes, especially newer homes, will offer at least 3 bedrooms, while you can find condos offering just one bedroom. When it comes to living space, condos are often must smaller compared to single-family homes.
5. Maintenance
If you're looking for a low-maintenance option, buying a condo might be the right choice for you. Condos don't require you to take care of a front and back yard. You will also not have to worry about building maintenance like you have to with a single-family home.
When you choose to buy a home, you will become responsible for all the maintenance. From repairs to landscaping, you will be the one footing the bill and needing to handle the maintenance of your home.
6. Control Over Your Home
Condos don't offer the same level of control as a single-family home. With a condo, you might have to adhere to specific regulations when handling renovations. Some home repairs in neighborhoods will be regulated, but you can typically do whatever you'd like inside your home.
With a single-family home, you can choose how you renovate and how you decorate, for the most part. If you don't have an HOA, you can do just about anything you want. Even with an HOA, you will likely only be regulated on the exterior of your home, if at all.
7. Location
While it's possible to find a single-family home in an urban area, there are several single-family homes in more suburban areas. Condos tend to be found in urban areas, however. Choosing to buy a home or a condo might depend on where you prefer to live.
There are certainly differences between buying a condo and buying a single-family home. However, there are a few similarities, as well, which include:
Both offer the ability to build equity
Condos and homes can both come with association fees
You will no longer need to rent from a landlord
Whether you plan to buy a home or buy a condo, you want to make sure you hire a good real estate agent for your specific needs. It's also a good idea to get pre-approved for your mortgage before you start shopping for a home or a condo.
Before you hire an agent and you move forward, it's a good idea to weigh your options. Knowing what you really want out of a new home will help you decide between buying a condo or a single-family home.
Understanding the differences between buying a condo and buying a home could lead you to the right property for you. The process is quite different for both and living in a condo isn't the same as living in a single-family home. Make sure you know what you need now and what you will need in the future before you make your decision.