When it's time to sell your home, it's a good idea to make it look amazing. Even if you don't plan to sell, you might be interested in adding a few luxury features to your home.
A higher-end look within your home doesn't have to cost you an arm and a leg. You can create a luxury feel throughout your home on a budget. Let's look at some of the best ways to make your home feel more luxurious without draining your bank account.
8 Ways to Create a Luxury-Looking Home on a Tight Budget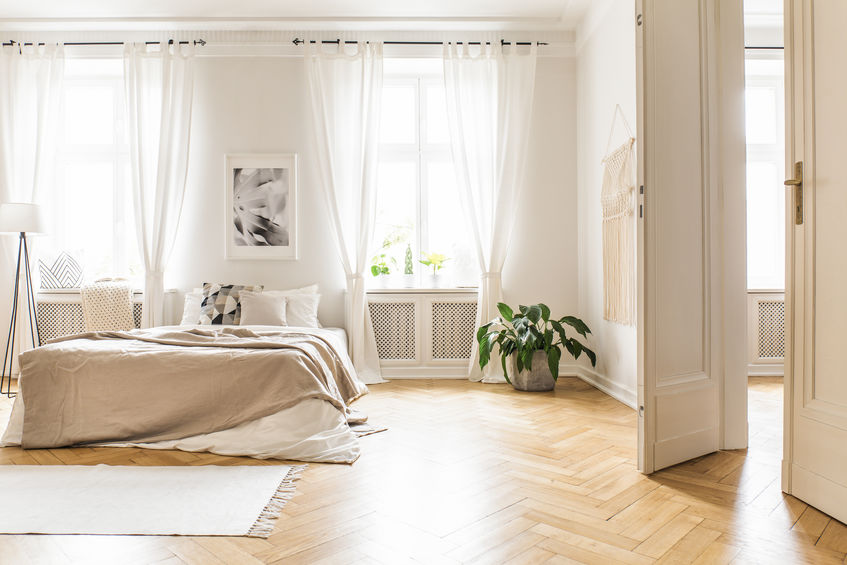 1. Declutter
It costs you absolutely no money and it can make a huge difference. When you allow clutter to pile up, you'll be allowing your home to look less luxurious.
Removing clutter, even unnecessary pieces of furniture can make your home appear larger and less chaotic. An organized home looks better, whether you're planning to sell or you just want your home to look more luxurious.
2. Add Molding
One of the easiest and least expensive ways to make any room look more luxurious is to install molding. If you have plank walls without molding, you can add a creative pattern with molding to help make your home look more luxurious.
Crown molding in the living room will add depth and interest to the area. You can even paint it to contrast the color of the walls for a bit more flair.
3. Change out Your Lampshades
Standard lampshades don't always offer the most luxurious look. However, for less than $50, you can buy new lampshades that look amazing. Some shades will cost even less than that and can look very luxurious.
Swapping out your lampshades offers one of the most affordable ways to make your home look more luxurious. You can even choose a glass lampshade or something more ornate if you prefer.
4. Buy Window Treatments
The right custom window treatments can add a luxury look to your home for a low price. You don't have to break the bank to make your windows look luxurious. With window treatments, you can add the right design touch to bring in some class and luxury.
You will want to consult a professional as every window is different in your home. Semi-custom or fully customized window treatments are the best options for those seeking a truly luxurious feel.
5. Raise the Curtain Rods
Did you know, if you raise your curtain rods to make your curtains hang from ceiling to floor, it makes your ceilings appear higher? This is one of the optical illusions you can use to make your home look more luxurious.
Full-length drapes are a great option and you don't even have to spend any money. If you already have long enough curtains you can just hand the curtain rods higher. If not, a new set of velvet or satin curtains can make your home look even more luxurious.
6. Throw Pillows Add the Right Touch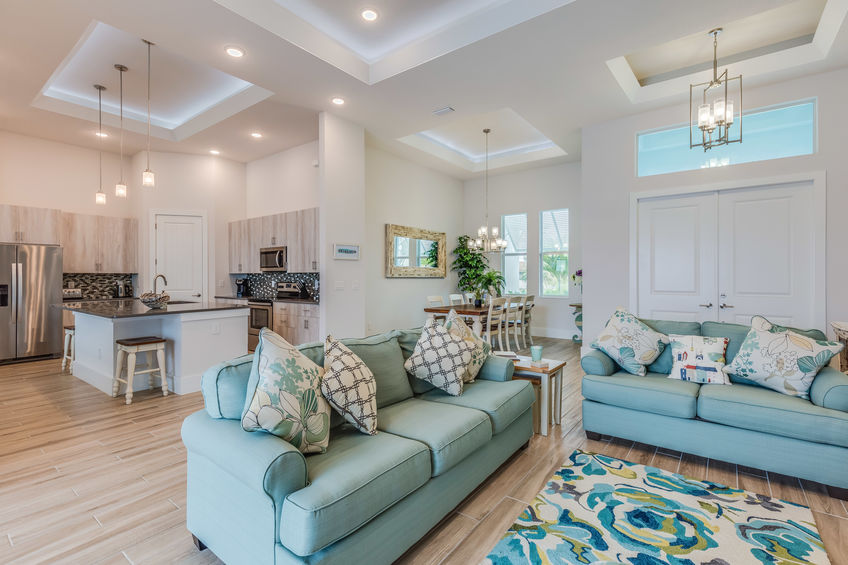 The right throw pillows for your chairs, sofa, and bed can add the perfect texture for a luxurious look. You can replace bland throw pillows with new ones offering a variety of textures and sizes to add a better look.
Some throw pillows look very luxurious and just choosing the right colors can make quite the difference. While this isn't the cheapest option on the list, you can get a few throw pillows for less than $100.
7. Fresh Paint
The most expensive item on this list of ways to make your home look luxurious on a budget is adding fresh paint. Whether you do the painting yourself or you hire a professional, it's not going to set you back too much to make your home look more luxurious.
If you choose neutral colors, you can add an even more luxurious feel. Fresh paint makes your home feel newer and look more appealing to buyers, as well.
8. Stage or Style Each Area of Your Home
Fresh or fake flowers, the right art, and other small touches can really make your home feel more luxurious. Professionally decorated spaces bring out your style and help to provide a luxury feel for your coffee table, mantel, benches, kitchen countertops, and other areas of the home.
If you're listing your home for sale, hiring a professional to stage each area might be the right choice.
Whether you plan to sell your home soon or you just want to make it feel more luxurious, these eight tips offer just what you need. You don't have to drain your savings to create a luxury-looking home. With these tips, you can spend a little bit of money or nothing at all to provide a touch of class to your home.