When it's time to sell, you need to know which kitchen upgrades are best. Some upgrades will help your home stand out to buyers, while others won't. Before you sell, make sure you're making the right decisions.
Upgrading your home can help it sell faster and for more money. However, not all kitchen upgrades will get your home sold faster. In fact, some upgrades might make it harder to sell.
Let's look at some of the top kitchen upgrades you will want to make before listing your home for sale.
5 Kitchen Upgrades to Complete Before Listing Your Home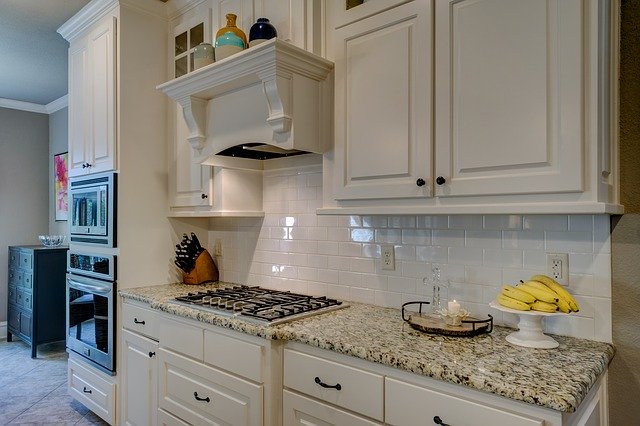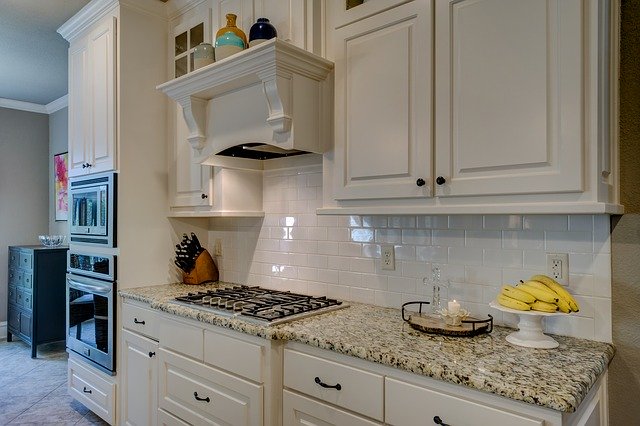 1. Cabinetry
While you may not need to completely replace your cabinets, this kitchen upgrades is one of the best. Even having your current cabinets painted can make a big difference to buyers.
If your cabinets look worn, it will likely make your entire kitchen look dated. Some cabinets are better off being replaced. However, if your current kitchen cabinets are in good shape, new paint and new hardware can help make your kitchen more appealing.
Even for those homeowners with kitchen cabinets featuring an outdated style, you don't have to completely replace them. You can have your cabinets refaced with a better style to make your kitchen look new again.
2. Update the Appliances
With technology changing every year, a huge selling point for buyers is new appliances. If you have older appliances, this kitchen upgrade will be very attractive to potential buyers.
So many newer appliances have features you cannot get in an appliance from even five years ago. Smart technology and energy-efficient appliances offer a selling point for many homebuyers today.
3. Durable Flooring
The floors will help to set the tone for your kitchen. When you choose to upgrade the flooring, make sure you choose a beautiful and durable option.
Homebuyers want to know the flooring will last. They know the kitchen is going to be a high traffic area and they want flooring that can handle it. Don't' cheap out on the flooring. Choose natural stone tile, engineered hardwood, or even porcelain tile flooring for the kitchen.
4. Paint
Paint is cheap and it makes a huge difference when you want to sell your home. Buyers love to see a home that looks and feels newer than it really is. Paint gives you the ability to make your home look and feel new again.
When you upgrade the kitchen, don't forget to add a new coat of paint. Even if you think your kitchen looks fine, a fresh coat of paint can do wonders for the way it looks to a potential buyer.
5. Add a New Backsplash
Another rather inexpensive kitchen upgrade providing plenty of appeal, adding a new backsplash can help bring everything together. Your backsplash can add a bit of color and character to your kitchen, especially if the current backsplash is outdated.
3 Kitchen Upgrades to Skip When Selling Your Home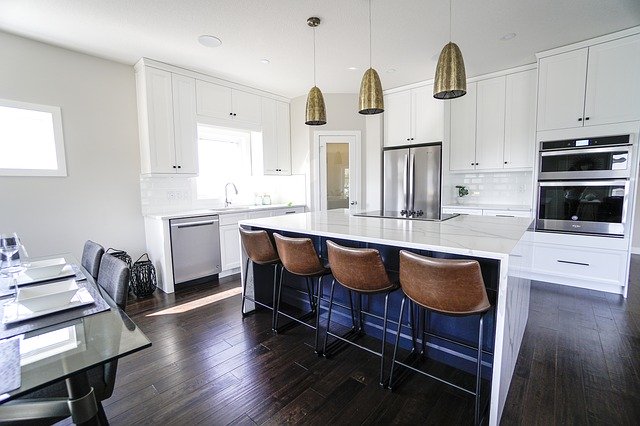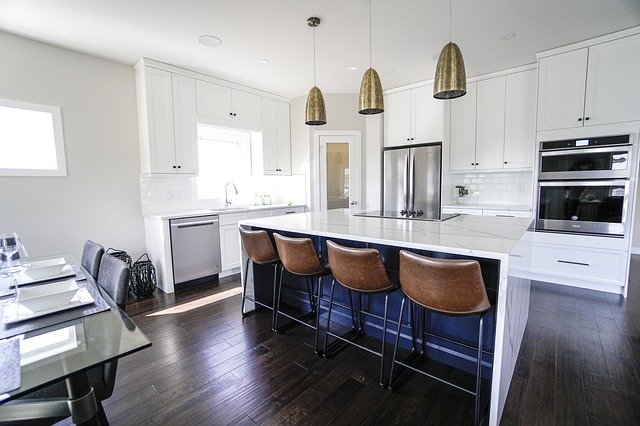 While the above five kitchen upgrades are great, there are some you'll want to skip. If you're considering selling your home, don't invest in the following three kitchen upgrades.
1. Inconvenient Islands
Adding an island can add plenty of appeal. Buyers love kitchen islands and a report from 24/7 Wall St. even found about half will pay extra for an island.
While islands can be attractive, if you add an inconvenient island, it's a huge turn off for buyers. You don't want an island between the sink and the fridge. Make sure any new kitchen island fits into the flow of the kitchen before taking on this project.
2. Marble Countertops
Yes, they look great and they are expensive, but marble countertops are also high maintenance. Marble stains easily and it can become nicked, as well. This is one expensive kitchen upgrade that will likely backfire when it's time to sell, especially in a mid-level neighborhood.
3. A Complete Kitchen Remodel
If you're planning to sell your home, a complete kitchen remodel is likely a mistake. It will not pay off the way you might think. Remodeling Magazine found that the ROI on a major kitchen remodel is about 59% compared to nearly 80% for a minor kitchen remodel.
Often, a complete kitchen remodel isn't necessary. You can use the upgrades above to make your kitchen look amazing. It's not necessary to gut your entire kitchen and it won't pay off in the end.
If you're ready to sell your home, but you want to perform a few kitchen upgrades first, make sure you're making the right decision. Check with your real estate agent to find out what will be the best kitchen upgrades to attract more buyers in your area.