When it's time to buy a new home, you may be wondering if a single-family home is right for you or if a condo makes more sense. There are several great options throughout Fairfax and the rest of Northern Virginia to choose from.
If you're searching for the right home for sale, it's a good idea to consider all your options. Let's look at some of the most popular types of residential real estate you might want to consider.
Single-Family Homes
The most common home purchased by buyers, the single-family home is a one-family dwelling. This is the type of home most people think about when they start searching for a new place to live.
Single-family homes are detached and often provide front and back yards, along with side yards. You can even find a single-family home with a few acres of land if that's what you prefer.
If you're looking for the best option for privacy and you want to feel like you actually own property, a single-family home is the right choice. You'll just have to decide if you prefer a home in a popular neighborhood or one with a bit of land offering even more privacy.
The only downside to single-family homes is the maintenance required. You will need to handle the landscaping or pay someone to take care of it. Other types of residential properties offer a more low-maintenance option.
Land
Another option, when you start searching for the right home, is land. You can buy land to build your new home, which provides plenty of benefits.
When you purchase land, you get to choose the type of home you prefer, along with plenty of customizations. It's a great choice for those looking to build a dream home in Northern Virginia.
If you want the neighborhood feel, you can purchase a lot in a new development. However, if you prefer privacy, buying a few acres of land might be ideal.
Condominiums
Buyers seeking a place to call home, usually in an urban setting, might prefer a condo. If you don't like the idea of taking care of yard work and home maintenance, condos offer a lower maintenance option.
Homebuyers seeking a condo will usually enjoy shared amenities, such as a swimming pool, fitness center, and building security. You will also avoid dealing with maintenance, such as putting a new roof on a home or dealing with damage from a storm.
Condos have plenty of benefits, but you will have neighbors directly on the other side of your walls. You will also need to deal with a condo homeowner's association if you want to remodel or make any changes.
Townhomes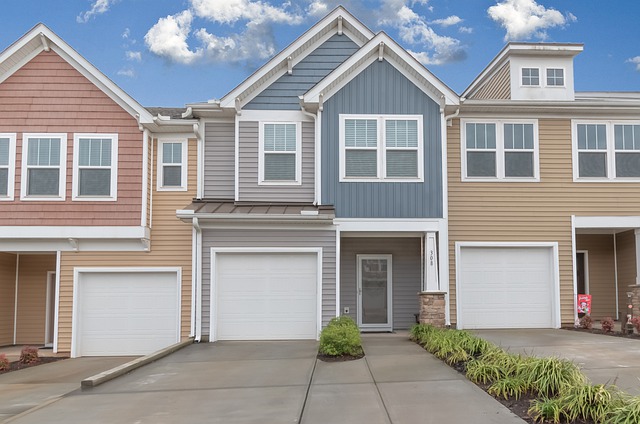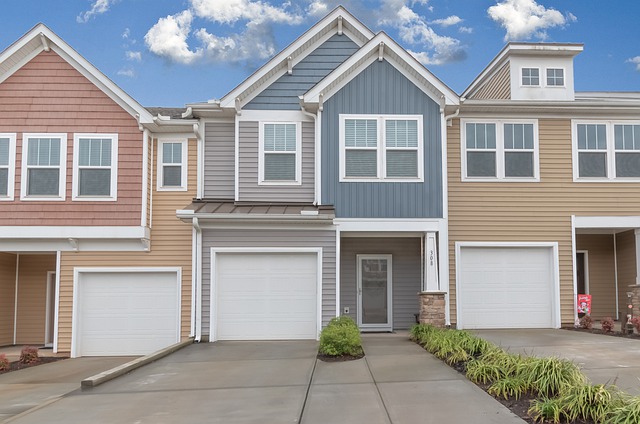 Similar to a condo, townhomes are another lower maintenance option for homebuyers to consider. You'll gain more privacy compared to a condo and townhomes tend to be more affordable compared to single-family homes.
Those seeking the lifestyle a condo offers, but also seeking more space will enjoy living in a townhome. Often, townhomes offer more than one story and many come with a garage.
Multi-Family Homes
Most homebuyers won't look at multi-family homes. However, those seeking a place to call home and/or looking for an investment property will like the benefits of a multi-unit property.
Whether you buy a duplex, tri-plex, or quad-plex, you can choose to live in one unit, while renting out the other units. Not only can a multi-family home become your primary residence, but it can also generate income for you.
Of course, you will have to give up some of your privacy and you will be responsible for the maintenance of all the units within your property. The tradeoff is the ability to live in a home others are paying for whenever you collect rent.
If you're a single home buyer, a multi-family home might be the perfect choice. You can live in one unit, while renting out the others, for now. Then, when you're ready to start a family, later in life, you can keep the property as a rental and move into a single-family home, condo, or townhome.
There are several types of homes to choose from when you're ready to buy in Northern Virginia. Most home buyers will prefer a single-family home, but some may lean towards the lower maintenance of a condo or townhome.
If you prefer to make an income from your home, you might even prefer a multi-family home. No matter the type of property you seek, the right real estate agent will make a difference. With a good agent helping you, finding the right home in Fairfax, Burke, Lake Braddock, or Springfield becomes much easier.