Living in the unique times of the coronavirus brings up questions we probably never thought we'd have to ask. With Christmas right around the corner, you might be wondering if you can still get your pictures with Santa this year in Northern Virginia.
The short answer is simply yes! However, you still need to know where to go and what to expect. Let's look at a few of the places offering pictures with Santa in NoVA this year.
8 Spots for Pictures with Santa in Northern Virginia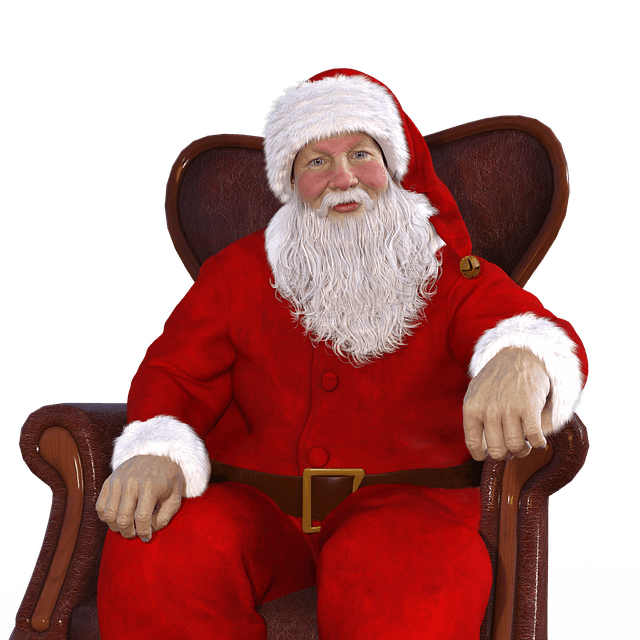 *** Win a Private Video Call With Santa***
ListWithElizabeth.com is giving away a free private video call with Santa this year. It's going to be difficult to find a Santa you can enjoy private time with this year, but we are making it happen. Find out more about how to enter (it's free) by going here now!
1. Salamander Resort & Spa
The Salamander Resort & Spa is offering the Santa Experience this year. Not only can you get pictures with Santa, but you can also enjoy a private visit to his workshop in Middleburg.
You will board a wagon for a socially-distance meeting with Santa and enjoy getting your pictures. The kids can even share their Christmas list and create a craft to take home.
If you're willing to spend the $250 for the Santa Experience, you can enjoy a private visit this year with no worries. The experience is available until December 20th.
2. McLean Community Center
You'll have one shot to enjoy both Santa and Mrs. Claus when they come to the McLean Community Center on Ingleside Avenue. They will arrive at 10am on December 12th and stay until about 1pm. You can enjoy getting pictures in a snow globe as a contactless experience and leave your letter to Santa in the mailbox.
It's necessary to pre-register for this event and the cost is $10 per family.
3. Tysons Galleria
You can get your holiday pictures at Tysons Galleria through December 24th with varying times depending on the day. Photo packages start around $20 and reservations are required.
This option does require you to wear a face covering and Santa will also be wearing one. The pictures will be socially distant, as well.
4. Lights. Camera. Santa!
You can get your picture taken with Santa by Lights Camera Santa at two locations this year through December 24th. They will be at the Fashion Centre at Pentagon City and at Potomac Mills. Times vary on both locations and packages start around $20.
You will need to wear a face mask and reservations are encouraged. Both locations will provide socially distant meet-and-greet opportunities, as well.
5. Santa's Sleigh Photo Shoot
Held on December 5, 6, 9, 12, 13, 16, and 19, the Santa's Sleigh Photo Shoot offers the chance to get a picture with Santa while the children sit by the fireplace. Parents get to take as many pictures as they want and masks are required while in line, but not in your pictures.
The location is the Gum Drop Square at 92 Main Street in Warrenton. The only cost is a $2 donation to the workshop.
6. Dulles Town Center
You can get your pictures taken with Santa through December 24th at the Dulles Town Center. The photo packages start around $40 and your children can place a letter in the mailbox for Santa to read.
This is a socially distant experience and masks need to be worn by guests and by Santa at all times.
7. Fair Oaks Mall
Another option in Northern Virginia for pictures with Santa is found in Fair Oaks Mall. This option is available until December 24th and packages start around $40. There will also be three elves on hand to help with Santa's needs throughout the experience.
The experience will include social distancing and masks. Santa will remain 6 feet from all guests and extra cleaning will be used to help keep the area safe. You will also need to pay ahead of time and make a reservation if you want to have your pictures taken with Santa at this location.
8. Tysons Corner Center
If you want to get your pictures with Santa near Tysons Corner, you can with packages starting around $20. This experience requires face masks to be worn and social distancing. They will also be deep cleaning the set each day for the health of the guests.
You don't need a reservation, but they are highly recommended if you want to get your pictures with Santa at Tysons Corner Center.
Even though the coronavirus is going on, you can still enjoy some holiday traditions, like having your pictures taken with Santa in Northern Virginia. It won't look the same and you will likely have to wear a mask, but you can still get your picture with Santa this year.