If you're like me and you have a collection of family military items, relics and artifacts that range from the Civil War, WWI, World War 2, the Korean War, Vietnam and other United States military service campaigns throughout American history, you may be a little overwhelmed with the responsibility you feel in keeping your family items taken care of. Are you doing them justice in that shoe box? Over the years they might have moved with you several times, went from box to box, closet to closet, to the garage, and back to that box in the closet again. You could never bring yourself to let go of those military relics and artifacts because of the importance that they may have had to your relatives, and/or your concern that you may have an item of historical significance in your possession. Throwing something like that away or even selling it, may be committing yourself to feeling like you let your loved ones down, and if you have that special sense of history like many do, the guilt of not keeping the story alive with curating that piece of family history, could be overbearing to some. But it's okay to feel the burden of this responsibility and there are some options for those that just need to let it go.
So my great idea was, like many others, to start contacting the big museums just a stones throw away from my home. I had no intentions of letting go of my family military history collection, but I have collected some other items over the years that, in my mind were important enough to find it a good home. Living in Northern Virginia, and just a few minutes outside of Washington, D.C., I am just a hop, skip and a jump away from dozens and dozens of the most important and well respected museums in the world. The Smithsonian, along with a host of other independent Army, Navy, Air Force, Marines and other War museums, all reside within a 20-25 minute drive of my home. For sure, I live in the heartbeat of some of the best museums in the Country, and donating my excess military items should be a piece of cake, right? Not so much!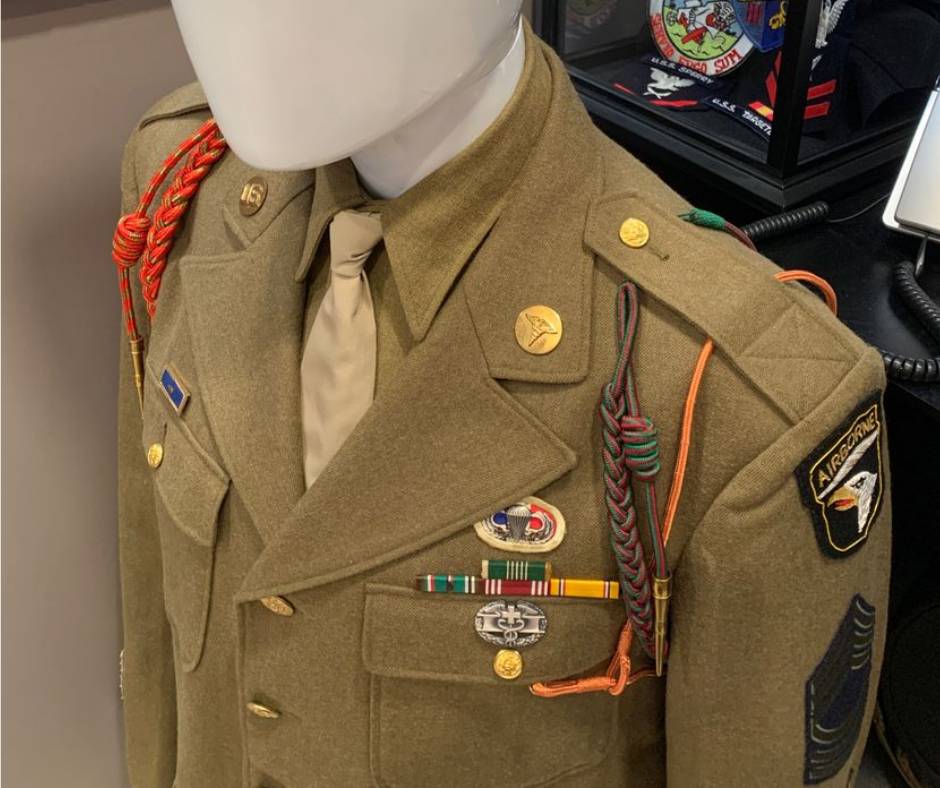 Items that I thought were rare or important, museums just had no need. Space being the biggest issue for most. And after a great deal of my time spent filling out their application and paperwork, and then months and months of waiting and finally getting a disappointing response back, it was clear that most government museums have neither the space nor the time and resources for taking most pieces from the general public. And to be fair, the amount of requests they get daily overwhelms them as well. They just can't take everything! Your piece has to be extremely rare and very significant for them to even consider taking it. And if they do in fact show interest in a relic you have, the larger museums normally then have a Board Member or executive committee process that could take even more time for everyone to vote on whether they really want your item or not. It is such a hassle, I don't blame anyone for getting frustrated in the process and quitting. So what do you do with Grandpa's Army or Navy uniform if you've decided you just can't move it again to another box in the garage?
Smaller private museums, that are not overseen by the federal government, may be a great solution and are not so complicated to work with. Like pretty much everything else, if you take government red-tape out of the equation, the process becomes much easier and much more pleasant if you have a great item to share. You'll have better luck finding a small, local and privately run museum to donate your items to, rather than believing your grandfather's army uniform or WW2 helmet should be in the National Smithsonian Museum. Smaller and private museums will not only take great care and appreciate your items much more, your ancestors relic may actually have a better chance of getting publicly displayed for others to see and appreciate. If your grandfather was born in or grew up in a certain area, try contacting that areas Historical Society. Most of the local historical societies keep and maintain their own collections, and they may be looking for exactly what you've been storing in your hall closet all these years. Some smaller municipal county and town government museums also welcome walk-ins, and can be very helpful and appreciative of a new item in their collection if it has a local twist to it. Each jurisdiction is different, so call around.
What about selling to collectors? Well, if you want to make a few bucks on grandpa's old patches and pins, then there are many collectors out there willing to dish out some cash for grandpas stuff. Many are also wholesalers, looking to get the item cheap enough to resell on eBay or at military shows to make a profit. Others, like myself are looking to find items that will help complete their own personal family collections and stories, and therefore have no interest in selling items after they receive them. But once you hand that item away to that new owner, EVEN THOSE PRIVATE MUSEUMS… they are free to sell the item or do as they wish. I once donated an item to a local private museum, only to discover the item for sale on eBay 6 weeks later. And while I was heart broken… there was nothing I could do.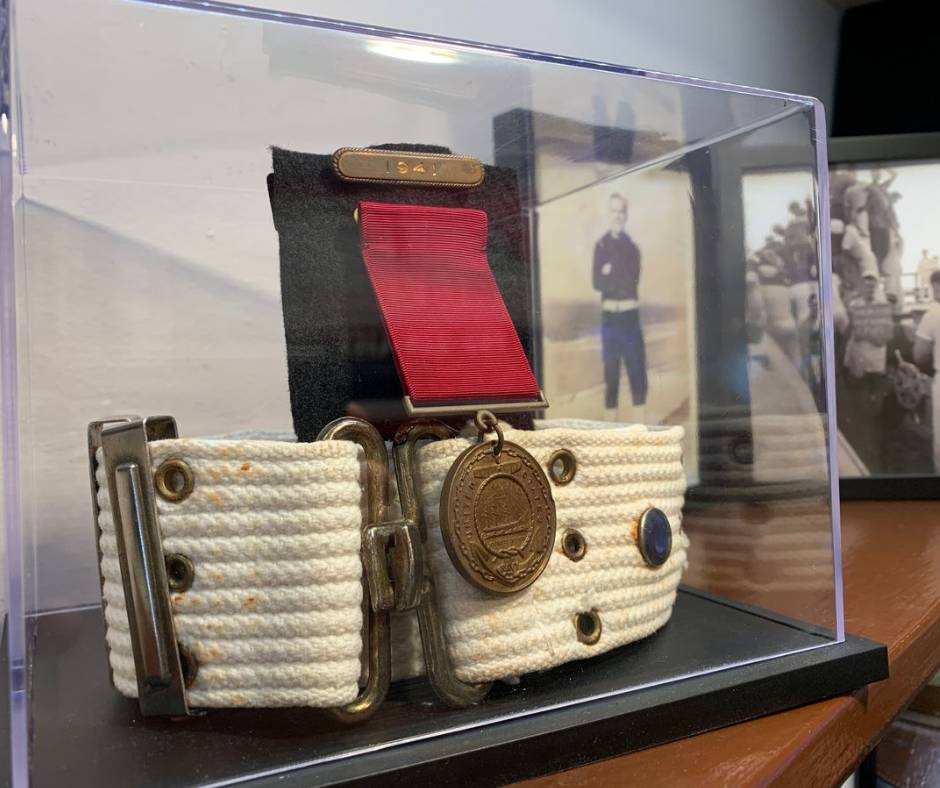 So would a museum want to have my item on loan? Unless you found the Hope Diamond's twin brother in your attic or General Patton's hat in your basement crawlspace, chances are very slim a museum would take the responsibility of insurance and storage of a family military item on loan, unless it fits their display needs and criteria perfectly. The truth is, the best place for a family military item like grandpa's uniform to be kept and curated with the most love and care…. is right in your own home. Use the object as a learning experience and opportunity for the next generation. If you just can't give it a good home anymore, consider handing it down to someone in the family that shows interest in keeping the spirit of the item and the spirit of the person who owned it alive. Teach the younger generation to understand what it is, what it stands for, who once owned it and how it was used. It's your family's own story after all.
Do you have an object from your family military history that you may want to donate to a good home or possibly sell? Feel free to reach out and let me know if you have something you are just ready to part ways with. If it fits in my range of military artifacts, relics and historical items, I just may offer it a great home or at least point you in the right direction! Feel free to email me directly at museum@klineholdings.com or just fill out the message form below. Please be as descriptive as possible about what you may have and please include a few pictures if possible.! When I am not selling homes with my wife, you will probably find me tinkering in my own small family museum! I would be happy to help you find a great place to let that amazing piece of family history rest. I hope this article helps and was a good start. Thanks for reading and Happy History Hunting!
Kevin Kline
KFT American History Museum
museum@BridgeToThePast.org