After listing your home for sale, if things go perfectly, it will sell fast. You'll find a few buyers willing to make offers and even start a bidding war. Next thing you know, you'll be accepting an offer for more than the asking price with a touch of excitement.
If this happens, it's a great feeling. However, when you're struggling to sell your home in Fairfax, it can be demoralizing. You might be left wondering what you did wrong or why buyers aren't interested in your home.
Sometimes, selling your home isn't as easy as you have hoped it would be. There are many reasons why you might struggle to sell your home. Let's look at a few of the main reasons.
7 Reasons You Can't Sell Your Fairfax County Home
1. List Price is Too High
One of the main reasons a home in Fairfax doesn't sell very fast is a list price set too high. When you set your list price high, you scare off buyers. If this causes your home to be on the market too long, buyers will start to think something is wrong with the property.
Make sure you hire a good real estate agent in Fairfax to ensure you get the right list price.
2. Low-Quality Listing Pictures
The first encounter most buyers will have with your home is online. Your listing pictures need to be amazing. If you have low-quality listing pictures, it might be why you're struggling to sell your Fairfax home.
Make sure you hire an agent with the ability to take great listing pictures. You can look at past listing they've done to see the quality of their work.
3. You Need to Make Improvements
If your home hasn't been updated in quite some time, it can be difficult to get it sold. Maybe you hired a professional cleaner to come in and make it look great, but the lack of repairs and improvement is still keeping buyers from making an offer.
One of the best things you can do before listing your home is to get a home inspection done. This will show you any repairs you need to make. You can also have your real estate agent walk through your home and make recommendations for cosmetic improvements.
You might not need to make all the repairs and improvements to get your home sold. However, in some cases, a few small improvements can make a huge difference.
4. No Staging
While it's certainly possible to sell your home without staging it, when you stage your home it makes a big difference. It will show up in the listing pictures and during an in-person showing. A staged home tends to sell faster and help buyers picture themselves in the home, according to local neighborhood real estate expert Elizabeth Ann Kline.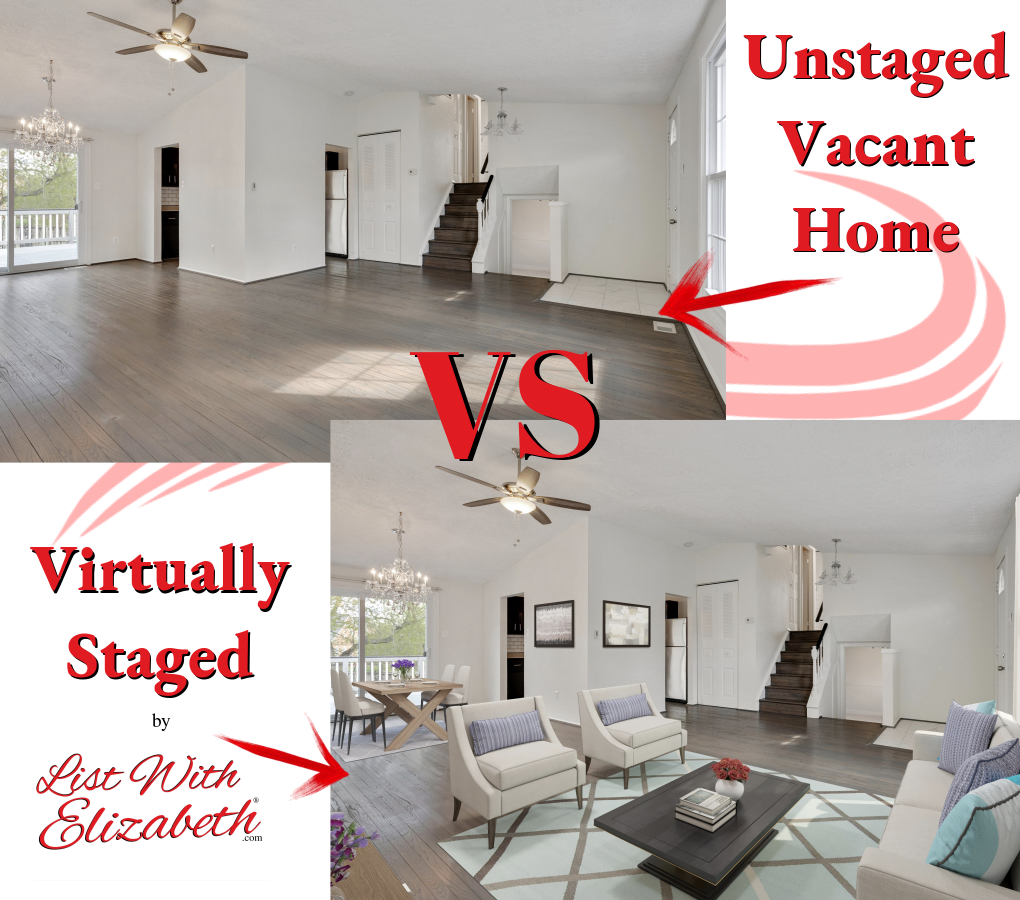 5. Not Much Curb Appeal
When it's time to list your home for sale, you need good curb appeal. When buyers drive past your home or show up to look at it, you want the first impression to be amazing.
Make sure you take the time to clean up the exterior of the home. Have some landscaping done, if necessary, and have the windows washed. Creating curb appeal is one of the best ways to attract more buyers, as it will show up in your listing pictures, too.
6. Your Home is Cluttered
A cluttered home doesn't look good and it can cause buyers to walk away without a true picture of what your home offers. It becomes distracting, but it's an easy fix.
If your home is cluttered, you can simply declutter your home to make it look better. This process, however, is more than just picking up old magazines and straightening up. Clutter, when selling a home, also includes extra furniture and decor items.
You might need to rent a storage unit for a month or two while selling your home. Store your excess items out of sight of buyers and they will get a better look at your home.
7. Inexperienced Agent or For Sale By Owner
Thinking you can do it by yourself? Agents do much more than enter the home in the MLS. Negotiating higher offers for the seller is a skill. Making sure the sale is done correctly and you are protected at every step of the way takes an experienced agent who sells hundreds of homes each year. Consider talking to an experienced Realtor if you are having trouble getting your home noticed and the asking price you are looking for.
If you're struggling to sell your home in Fairfax County that's already listed with an agent, it might also be time to work with a different real estate agent. When you hire an agent, make sure you take their advice, as they will know the best way to get your home sold fast and for the fair market value. Of course LIST WITH ELIZABETH has the experience and skills necessary to get the job done and sell the home for the most money. If you haven't already talked to Elizabeth, you really should take a few minutes and give her a call at 703-829-5478.