All the kids have moved away and you own far more house than you need. It has become a chore to keep the home clean and you're getting older. Is it time to downsize your home?
Maybe you struggle to get up and down the stairs or you simply don't want the high mortgage payment anymore. Downsizing your home offers the ability to lower your monthly bills and gives you a more manageable home.
When it's time to downsize your home, there are some mistakes you'll want to avoid. Let's look at some of the most common mistakes homebuyers make when downsizing.
8 Common Mistakes Made When Downsizing Your Home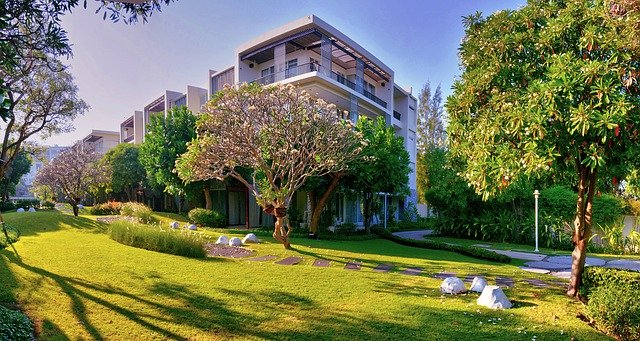 1. Not Setting Goals
When downsizing your home, you should know why you're doing it and what your goals are with downsizing your home. Are you doing it for financial reasons? Do you want less home to maintain? Maybe you want to retire to a different location.
Make sure you understand your goals with downsizing. With the right goals, you can add to your retirement fund, put more money into your pocket, and find a home that's easier to manage.
For some homeowners, downsizing will allow the mortgage to be completely paid off. Maybe you have enough equity built up to pay cash for a smaller home. This could make your monthly budget look quite a bit different.
2. Forgetting to Save for the Move
When downsizing your home, you don't want to forget about moving expenses. Make sure you take the time to figure out how you will move and what it will cost. Compare different moving companies and get multiple quotes.
3. Not Considering the Future
You might be physically in good shape now, but that could change over the next ten or twenty years. When downsizing your home, especially for retirement, you want to plan for the future.
Make sure you get a home that suits your lifestyle now and will fit your needs in the future. While you cannot predict the future, you can decide to buy a home that fits a bit better as you age.
4. Buying Too Much Home
Technically, if you go from a 5,000 square foot home to a 2,500 square foot home, it's downsizing your home. However, 2,500 square feet might be too much for you, even though it's less than you had before.
When you decide it's time to downsize, take the time to consider what you need. The last thing you want to do is find out you need to downsize again in a few years because you bought too much home.
5. Buying Too Little Home
On the other side of things, you can go too small when you downsize your home. If you're used to a big five-bedroom home and you downsize to a one-bedroom condo, it might be too small.
Consider what you want and need. While you don't want to buy too big of a home, you also don't want to go too little for your needs and wants.
6. Not Being Organized
During the home downsizing process, you really need to be very organized. There will be a ton of moving pieces between finding a new home, selling your current home, getting rid of some of your things, and moving.
Having a plan and staying organized will make a big difference. As you go through your things, consider what you really need and want in your new home. You can't take it all, so make sure you get rid of what you don't need or want before you move.
7. Keeping All Your Furniture
It doesn't make sense to keep all your furniture and expect it to fit in a smaller home. This can make a smaller home feel very crowded or it can cause a large storage bill.
Before you move into a smaller home, go through your furniture. Sell or give away what you don't need and keep the pieces you like the most.
8. Choosing the Wrong Type of Home
There are several types of homes to choose from. Many homeowners looking to downsize might choose the wrong type of home. Depending on your situation, you might want a single-story home, a condo, or even a townhome
Condos provide a very low-maintenance option, while single-story homes don't have stairs and offer a good option for retirement. Consider the type of home you want and what will fit best now and into the future.
One of the best ways to avoid these common mistakes when downsizing your home is to hire a good real estate agent. With an agent that has helped others with this process; you'll be able to enjoy a smooth home selling and buying process.