Photo Attribute: @sewagner via Twenty20
If you love parades, there is plenty of Alexandria VA Parades to enjoy. The annual parades throughout the area often have to do with a specific holiday, but not always. When you decide to relocate to the Northern Virginia area, you should know about local events.
There are many different festivals, concerts, craft shows, and other events held throughout the year. However, some of the best events to celebrate traditions throughout Alexandria are parades.
Alexandria, VA parades are some of the best events throughout the area. There are plenty to choose from, no matter what time of year it is. Let's look at the top annual parades in Alexandria, VA.
6 Best Alexandria VA Parades to Enjoy Every Year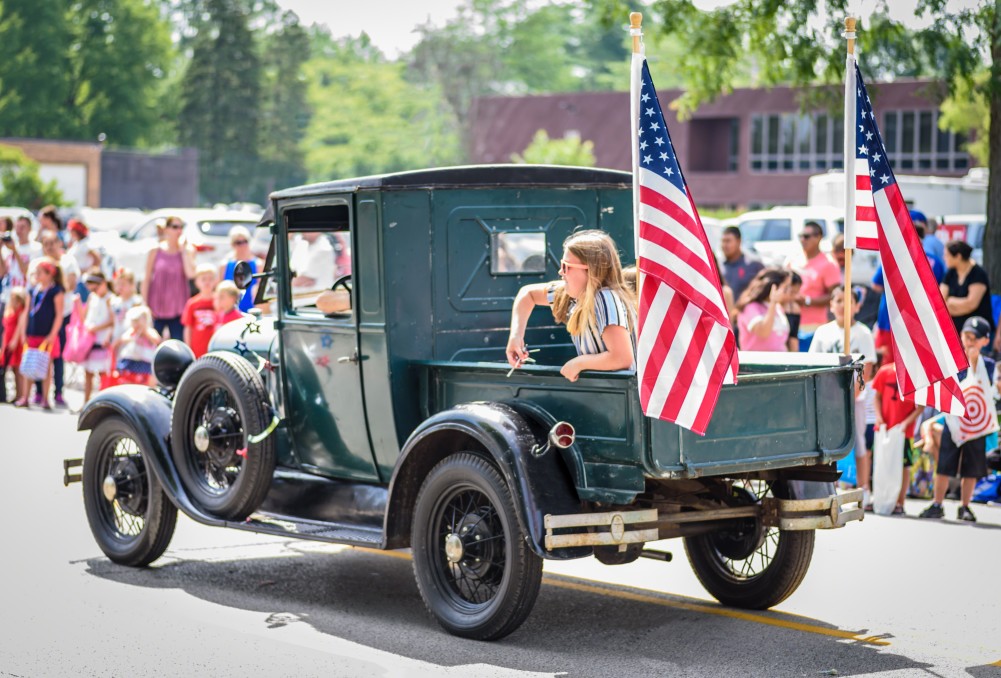 1. George Washington Birthday Parade
One of the most popular parades every year is held in February. This parade is a celebration of George Washington's birthday has celebration been a part of the celebration for a very long time. It's free to attend and anybody can attend this wonderful parade.
2. Alexandria Holiday Boat Parade of Lights
Another very popular parade held throughout the Christmas season is the holiday Boat Parade in Alexandria. This even includes more than 50 boats all decked out for the season. It comes with dockside festivities in Old Town Alexandria and offers some incredible fun.
The full event includes holiday music, a beer garden, plenty of food, hot cocoa, and the Alexandria Holiday Boat Parade of Lights. If you're looking for one of the best Alexandria, VA parades, this is one to add to your calendar.
3. St. Patrick's Day Parade
You can attend this fun and very green parade every year in March. The St. Patrick's Day parade isn't always held on St. Patrick's Day. It depends on the year and when the day falls within the week.
This parade has been held for more than three decades with plenty of food, beer, and fun on hand. It comes with a classic car show and other events throughout the day.
The parade is put on by the Ballyshaners and includes plenty of fun with pipe bands, community groups, Irish dance schools, and so much more. It's one of the most highly attended parades of the year in Alexandria.
4. Cherry Blossom Parade
Held nearby in the District, this event is one of the best you will find in the Cherry Blossom season. It usually happens before the Cherry Blossom Jubilee in Alexandria and offers plenty of fun throughout the entire parade.
5. The Scottish Christmas Walk Parade
Held in Old Town Alexandria every year, this incredible parade has been around for about 50 years. It's one of the best parades you will find in the area with plenty to offer for the entire family. The City of Alexandria Pipes and Drums is a part of this event, along with bagpiping groups and Scottish clans.
6. Independence Day Parades
There are several different parades held throughout the July 4th holiday season. Celebrations are held throughout the area and this is one of the best times of the year for parades. You will find all kinds of options to enjoy throughout the beginning of July.
There are plenty of great parades held throughout the year in Alexandria. Whether you love a good summer parade followed by fireworks for July 4th or you prefer a holiday season parade, there are plenty of options to enjoy. The entire family will have plenty of fun at these annual Alexandria, VA parades.
Make sure to mark your calendar for these excellent parades every year after relocating to the Northern Virginia area. Of course, there are other events that often go along with the parades, which you will likely want to attend, too.