Maybe you are a new resident to Fairfax and want to learn about all the great restaurants our area has to offer. Take a bite of Fairfax City!
Fairfax City Restaurant Week returns for its third year from September 13 through September 20, 2020. Participating restaurants will offer three-course prix fixe dinners for $35 and $20 lunches and brunches per person or couple for both dine-in and take-out.
The week-long program looks a little different this year, but still boasts a lineup of highly anticipated local and independent executive chefs participating. Despite the industry's struggles, Fairfax City Restaurant Week is focusing on the return, recovery, and support of the city's independent dining establishments with great outdoor seating options as well as meals and cocktails now offered to go.
Popular restaurants participating include: Capital Ale House, Bellissimo, Dolce Vita, The Auld Shebeen, Mama Chang, Havabite Eatery, Kiroran, Kim's Kitchen + Pho, Hamrock's Restaurant, Epicure Cafe, Patriots Pub & Grill, Coyote Grille, Curry Mantra, Ornery Beer Company, The Wine House, Bollywood Bistro, Anita's and Captain Pell's and more.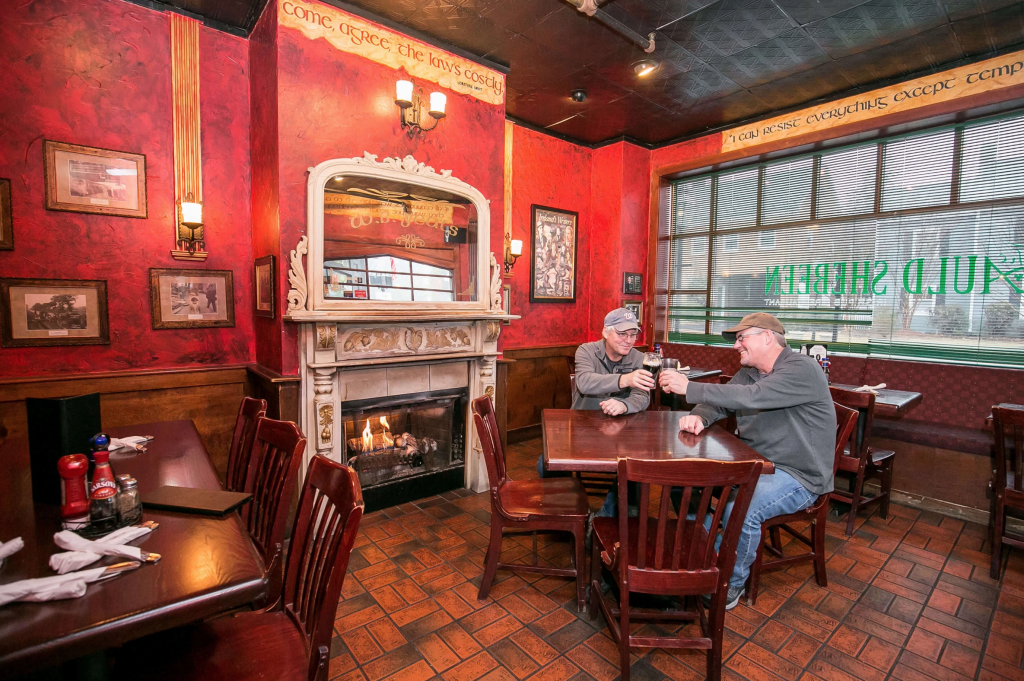 Indoor dining is possible. Many Fairfax City restaurants have opened their dining rooms to the public with additional precautions in place to ensure the health and safety of diners. But if you are still not comfortable dining indoors, Fairfax City Restaurant Week has introduced RW2Go, a new program for restaurants to also offer their creative gourmet experiences — along with paired libations — so that diners can experience their restaurant from the comfort of their own home. While supplies last, diners that choose the RW2Go option will even receive their meal in a Fairfax City Restaurant Week reusable thermal tote!
City of Fairfax Mayor David Meyer is excited about the week's promise. "I encourage residents and visitors to support and explore our city restaurants during Fairfax City Restaurant Week whether safely distanced inside, at one of the city's many outdoor dining locations, or in the comfort and safety of your own home," he says, adding that this week is important as it allows neighbors to give back to those establishments who are our family, friends, and community members.
"Over the past several months, restaurants have demonstrated support for their employees and our communities while facing operational and financial challenges," said Meyer. So plan to try a new place every afternoon and night of the week.
To complement the recovery, Fairfax City also introduced two programs to support outdoor dining experiences with Fairfax City ReConnected Outdoors and City Square. Fairfax City ReConnected Outdoors provides new and expanded outdoor dining options on private and public property to include sidewalks and parking lots, while City Square consists of street-side dining in Old Town Fairfax along University Drive and Main Street. Dining areas at City Square include space allocated specifically for restaurants and common areas open for public use. Many are calling these outdoor dining spaces "streateries."
And that's not all! While these good eats are great for the industry, future ones will be great for the community, too. Should you choose to purchase a gift card for a participating establishment during Fairfax City Restaurant Week, 10% of gift card sales will serve to support INOVA's Emergency Preparedness Fund.